Partnership is essential to our business strategy and brand success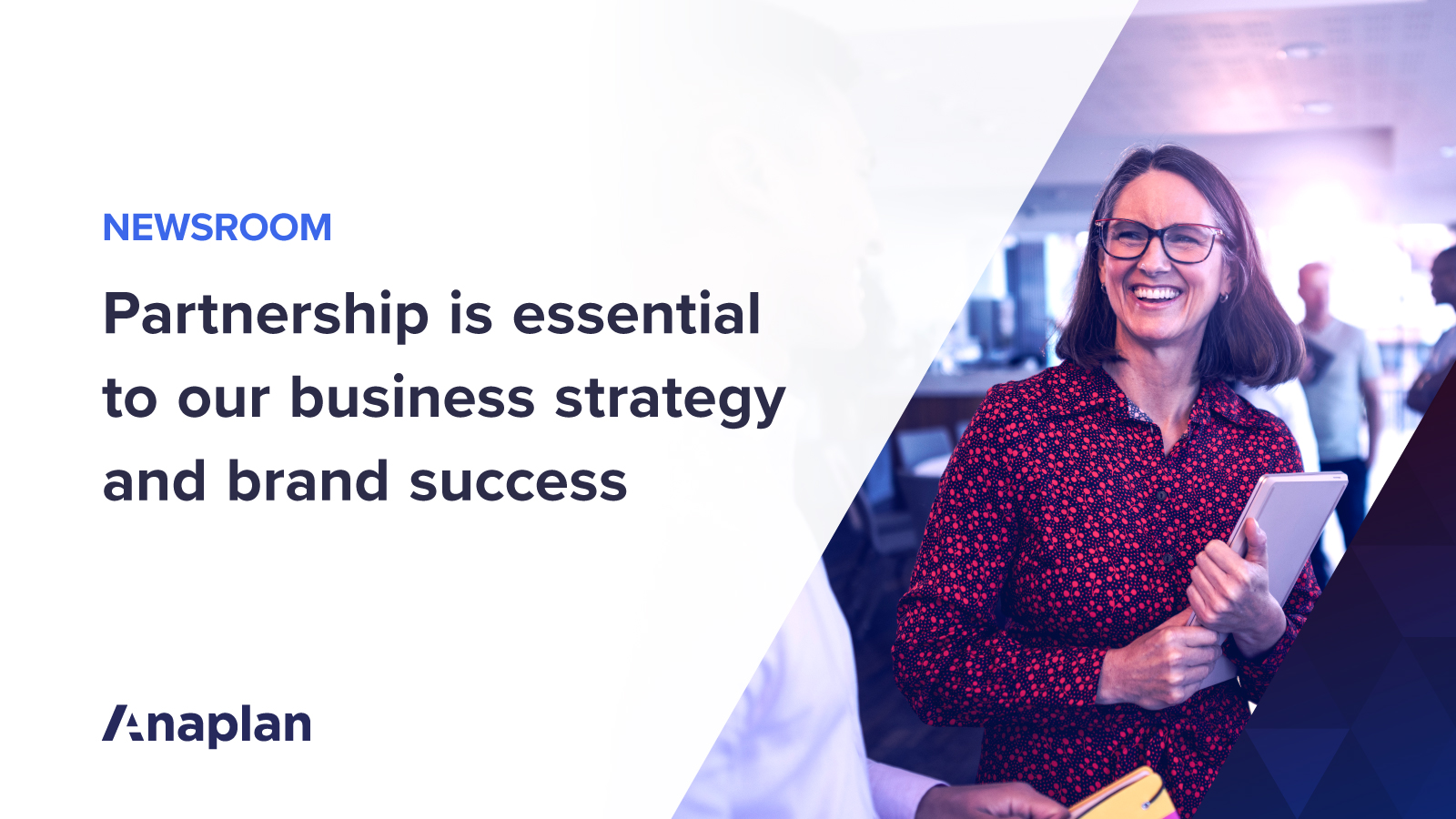 By Brett Theiss, Chief Marketing Officer
According to a recent article from the Forbes Business Development Council, partnership is one of the best ways to grow a business and gain attention for your brand.[1] At Anaplan, we believe partnering with leading experts is a great way to bring digital transformation to our mutual customers. Partnership gives us and our partners access to the other's skills and resources, and puts them to work for the global community of Anaplan customers.
This is a business strategy that has worked for us time and again. Anaplan's partners enable us to meet the extraordinary — and often extraordinarily laser-focused — customer demand for Connected Planning. Skilled partners with specific domain expertise who truly understand a customer's challenges and know how to leverage Anaplan to relieve their pain points differentiate Anaplan from the competition in the marketplace.
Those partners' knowledge and experience will be on display at Anaplan Live! in San Jose, CA on June 21-23, 2022 when several Anaplan partners exhibit their innovative services in Expo Hall and Partner Success Theater. Some key sessions are:
Enabling Chief Marketing Officers (CMOs) to gain an equal seat at the planning table, presented by Deloitte, featuring Adobe
Intelligent Business and Capital Planning & Analysis, presented by Accenture
The Art of Connected Planning, presented by Allitix, featuring Coca-Cola Canada
Integrated ESG Planning & Reporting, presented by Keyrus
Sales Planning Optimization, presented by Spaulding Ridge
From Seed to Plate: Conquering Supply Chain in a Perishable World, presented by Twelve, featuring Mastronardi Produce
In addition to giving presentations, Anaplan partners — many of whom are Certified Master Anaplanners — will be available throughout the three days of Anaplan Live! to answer questions, share knowledge, and brainstorm on Connected Planning strategies. That's why we're encouraging our customers and prospects to bring their toughest questions and thorniest challenges to Anaplan Live! and put these partners to the test: because we think engaging with them and benefiting from their expertise is one of the best ways to maximize the value of our annual in-person conference.
The following partners are Anaplan Live! sponsors: Deloitte (Platinum level); Accenture (Elite level); and Alltix, Google, Keyrus, Lionpoint, PwC, Slalom, Spaulding Ridge, Twelve, Voiant, and Vuealta (Premier level). I thank them for their important role in our continued growth and success, and invite you to learn more about them and other Anaplan Live! sponsors — and while you're there, please register for Anaplan Live!  and learn more about the Anaplan Partner Program.