Serena Software Transforms its Financial Planning with Anaplan
Serena Software Transforms its Financial Planning with Anaplan
Finding Legacy Excel System Cumbersome and Inefficient, the Company Turned to Anaplan's Real-Time Business Modeling Solutions to Support Key Financial Decision-Making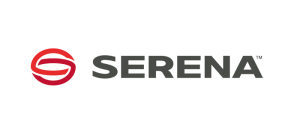 San Francisco – January 7, 2014 – Serena Software, the largest independent provider of Orchestrated Application Development and Release Management solutions, today announced results of a two year use of Anaplan, the fastest growing provider of cloud-based business modeling and planning software for sales, operations, and finance, to improve the efficiency of their financial planning and operations.
Over the last several years, Serena has expanded the company's core competencies in application development and change management to new business areas worldwide, including application release management and IT process automation. Serena's finance organization previously relied on Excel for several key financial functions using a daisy chain of over 100 linked spreadsheets that rolled up and fed into each other. This highly manual process made gathering inputs from around the world difficult and limited the frequency of regional and worldwide revenue forecasts. Serena recognized that, like its own customers, it needed to automate its previously manual process in order to continue its global growth and turned to Anaplan and its powerful cloud-based modeling and planning platform.
"I can't even tell you how many mind-numbing hours we used to spend dealing with broken links and disconnected versions," said Nathan Tiller, Director of Finance at Serena. "Anaplan has done away with all that. It has facilitated a combination of speed and accuracy we couldn't have dreamed of before—everybody is looking at the same thing."
Serena had three key finance areas that required specific attention: the annual budgeting process, the periodic profit & loss forecast, and maintenance forecasts. Anaplan reduced the turnaround time for Serena's annual operating plan from over a week to two hours. With just a week of work on Anaplan's flexible platform, the Serena finance team built a global P&L forecast designed for easy access and collaboration worldwide. Anaplan also reduced the time spent updating maintenance forecasts from three to four days for each region to a worldwide update in 20 minutes.
"With Serena Software's expansion into new business areas, it's critical that the company be able to create annual budgets with ease, connect their global finance function to a single seamless profit and loss process, and maintain the system themselves," said Fred Laluyaux, President and CEO of Anaplan. "We are thrilled that our real-time solution has enabled the essential transparency and immediacy required by Serena's global team to make informed market decisions."
See the complete Serena and Anaplan case study at /customers/serena-case-study/
About Serena Software
Serena Software provides orchestrated application development and release management solutions to the Global 2000. Our 2,500 active enterprise customers, including a majority of the Fortune 100, have made Serena the largest independent ALM vendor and the only one that orchestrates DevOps, the processes that bring together application development and operations.
Headquartered in Silicon Valley, Serena serves enterprise customers across the globe. Serena is a portfolio company of Silver Lake Partners, the leader in private investments in technology-enabled industries.
For more information on Serena, visit http://www.serena.com.
About Anaplan
Anaplan is disrupting the world of business modeling and planning. We built our platform from the ground up to empower companies to plan, collaborate and act—in real time. Stay ahead of critical business events, rapidly model potential impacts and course correct on the fly. With Anaplan's cloud-based platform, you can continuously align your people, plans and spend to your market opportunities. Anaplan is a privately held company, headquartered in San Francisco, CA with global offices on four continents.
To learn more, visit anaplan.com. Join us on twitter: @anaplan