SilverNeedle® Hospitality Improves Modelling and Scenario Planning Using Anaplan
SilverNeedle® Hospitality Improves Modelling and Scenario Planning Using Anaplan
Rapid deployment suits hospitality group's resources and aggressive regional expansion plan.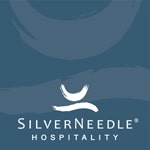 Singapore – December 2, 2013 – SilverNeedle® Hospitality (SNH), an innovative and progressive integrated hospitality investment, development and management company, has chosen Anaplan's cloud-based modelling and planning platform to improve its strategic long-term planning, budgeting, forecasting and scenario planning across the Asia Pacific region. Anaplan's quick-to deploy and flexible solution enabled SilverNeedle to achieve sales and finance prudence in the highly competitive hospitality sector.
Headquartered in Singapore, SilverNeedle manages more than 4,000 keys in over 65 + properties within the Asia Pacific region. Its hotel brands include The Grand Chifley, Chifley, Country Comfort, Australis, Sundowner, NEXT Hotels and Resorts, and SilverNeedle Collection.
SilverNeedle's primary business challenge was to overcome an Excel-based process for long-term planning, budgeting, forecasting and scenario planning. These spreadsheets could not deliver timely and accurate results, which weakened the target setting process. SNH needed a tool to overcome geographical dispersion to collate and forecast specific drivers, financials and business indicators in a timely, accurate, accountable and auditable manner. With intent to further expand its portfolio of managed properties in Asia Pacific, SilverNeedle required a simple, agile enterprise modelling and planning solution to provide its senior leadership with the critical business foresight to compete in the hospitality sector.
Moreover, the hospitality industry's business models are complex and vulnerable to variables, including the seasons, economics, competition, and crises such as natural disasters, pandemic flu, among others. Anaplan's real-time modeling and calculation engine provides the ability to adapt and course correct in the face of volatile changes and related financial impacts.
"Hotel planning, forecasting and analysis requires specific models for critical scenario planning. As a dynamically growing hospitality group, we define agility as a key business norm. We cannot sit for many months waiting for a solution to be implemented – we need low-maintenance solutions that can save us valuable talent and time to focus on our core business." said Sudhir Abdul Rahman, VP -Information Services, SilverNeedle Hospitality.
Using Anaplan, SilverNeedle has built a five year plan, and hotel budgeting and forecasting models within four weeks, live in the hands of business users. Anaplan connects data from SilverNeedle's regional offices in Asia, Australia and 65 hotels within the Asia Pacific region.
"With Anaplan, we have streamlined our entire process from the 5 years Business strategic plan to our annual plans in less than 4 weeks and moving forward with our hotel business planning, budgeting, forecasting, long term planning and KPI setting." Sudhir commented, "The engine made the required calculations quickly and we were able to fast-track our planning processes with all our KPIs in one place"
"Anaplan is dedicated to supporting SilverNeedle's strong growth trajectory in the Asia Pacific region. Our value proposition to SilverNeedle and our customers remains simple: we offer them an easy, immediate, scalable solution that matches their pace, resources, and more importantly, enables them to enhance their forecasting and planning which is critical to business success," said Samir Neji, Managing Director.
Anaplan Asia's hospitality customers include SilverNeedle and AirAsia Expedia.
About Anaplan
Anaplan is disrupting the world of business modeling and planning. We built our platform from the ground up to empower companies to plan, collaborate and act—in real-time. Stay ahead of critical business events, rapidly model potential impacts and course correct on the fly. With Anaplan's cloud-based platform, you can continuously align your people, plans and spend to your market opportunities. Anaplan is a privately held company, headquartered in San Francisco, CA with global offices on four continents. To learn more, visit anaplan.com. Join us on twitter: @anaplan
About SilverNeedle® Hospitality
SilverNeedle® Hospitality is an innovative and progressive integrated hospitality investment, management and development company, with a focus on mid to upscale hotels and resorts that are intelligently designed and operated for the professional and leisure needs of the business traveller. SilverNeedle® Hospitality currently operates 64 managed and licensed properties with two more properties under development which account for more than 4,000+ keys in the Asia-Pacific region. Headquartered in Singapore, SilverNeedle® Hospitality has regional offices in Bangkok, Sydney and Bangalore.
The Nadathur Group, an investment firm owned by Nadathur S. Raghavan cofounder of NASDAQ-listed Infosys Technologies, founded SilverNeedle® Hospitality. For more information, please visit www.snhgroup.com.