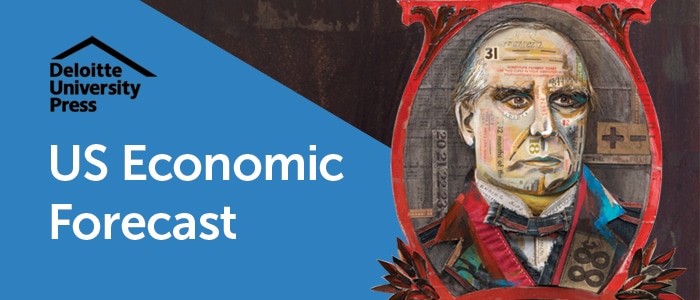 US Economic Forecast: Volume 3 Issue 3
By Deloitte University Press
Read Deloitte's analysis on the possible impact of EU and Chinese economic uncertainty on the future of the U.S. economy.
Written By
Dr. Daniel Bachman is a senior manager for US macroeconomics at Deloitte Services LP.
Acknowledgements
Contributors:
Dr. Ira Kalish is chief global economist for Deloitte Touche Tomatsu Limited.
Dr. Patricia Buckley is director of economic policy and analysis for Deloitte Services LP.
Dr. Rumki Majumdar is a macroeconomist and a manager at Deloitte Research, Deloitte Services LP.