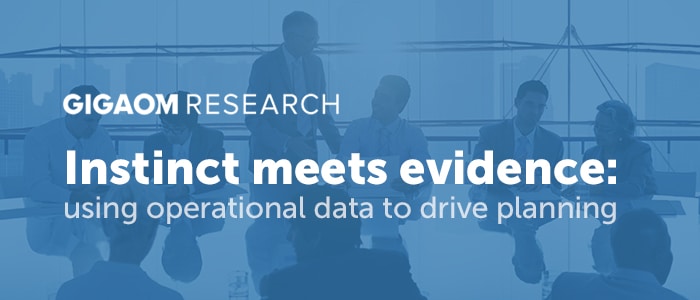 Redefine Your Operational Planning to Drive Value Directly to Your Bottom Line
It has become increasingly difficult for companies to gain timely access to the data they need to make daily decisions. Without the flexibility to model and view the business, it's no wonder why those charged with business operations feel they have very little insight into the information they need.
Download the latest report from GigaOm Research, Instinct Meets Evidence: Using Operational Data to Drive Planning, to discover key findings about effective sales, financial, and operational planning and execution.
You will learn:
Why putting the right data into the hands of all those who need it can provide a positive change to the efficiency of business planning operations
How automated, data-driven planning tools will empower those on the front lines of the business with on-demand data to provide effective business planning
Why planning is no longer in the realm of the business executive
Actionable steps to adopt data-driven and automated planning to get the value you seek
Get your copy today.