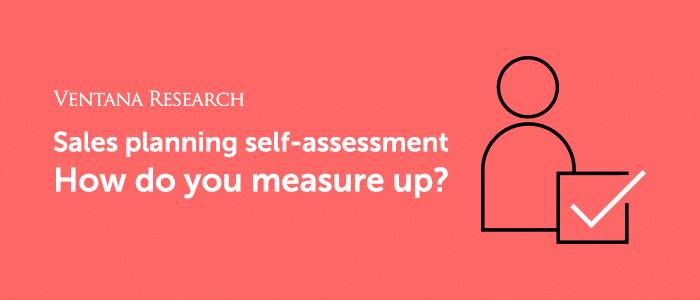 See how you measure up
Take a brief self-assessment to better understand your current sales planning process and gain recommendations on areas for improvement. Discover how efficient your current planning process is by being scored against Ventana Research's industry best practices, including:
How extensively, average, do organizations still lean on spreadsheets for their sales planning processes?
How advanced are other sales organizations when it comes to "what-if" scenario planning?
How does effective sales planning drive an organization's sales activities?