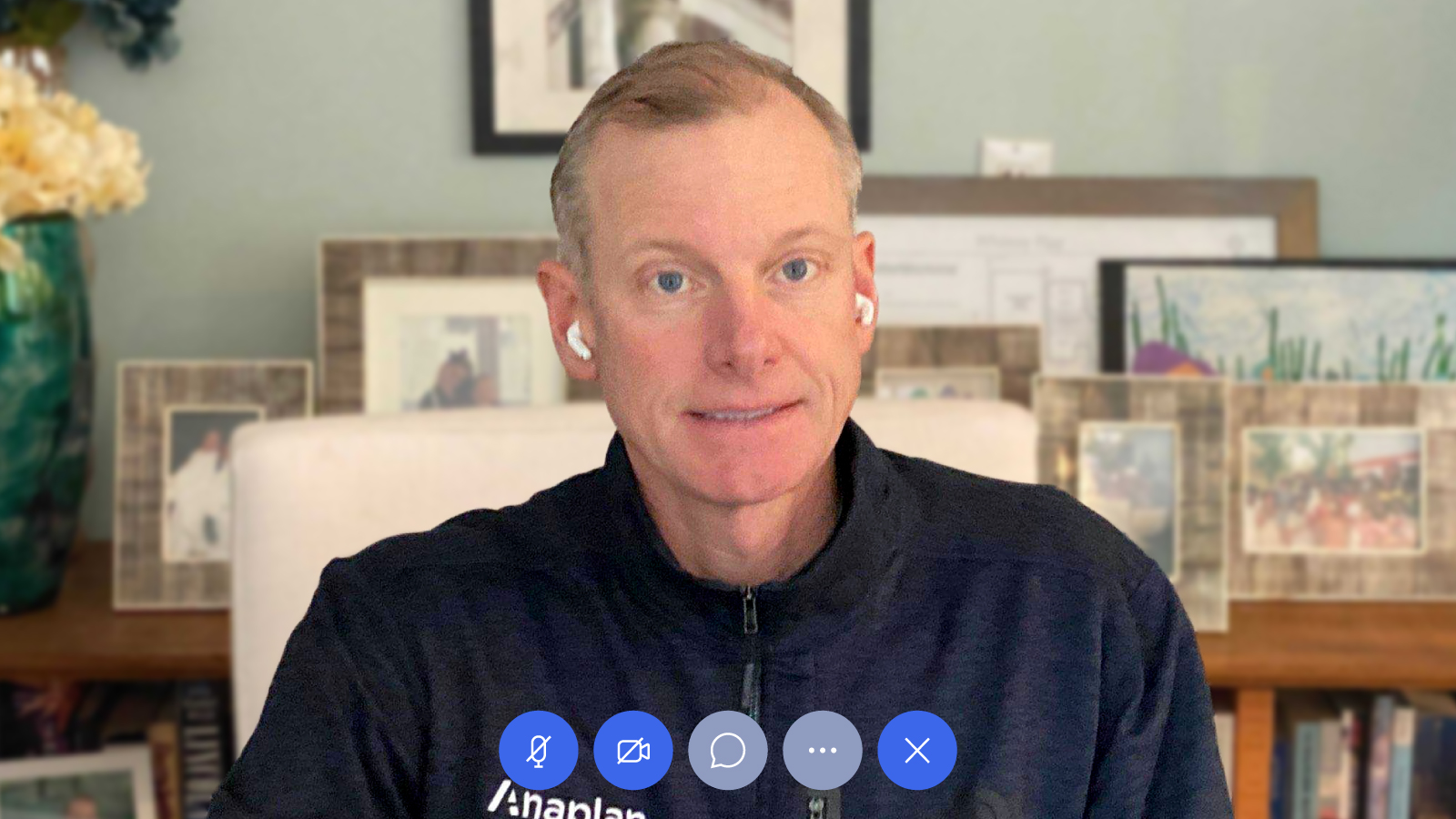 David H. Morton is Executive Vice President (EVP) and Chief Financial Officer (CFO) of Anaplan.
Before joining Anaplan, Dave was the Chief Accounting Officer at Tesla, Inc. Previously, he spent over 20 years at Seagate Technology, where he held numerous leadership positions, notably as the EVP and CFO for three years.
Dave holds a Bachelor of Science degree in business administration/finance, real estate, and law from Cal Poly, Pomona.
What brought you to Anaplan?
I was a heavy user and executive champion of Anaplan when I was CFO at Seagate. So having the opportunity at a greater scale to solve middle office/office of the CFO friction points to move analytics to action was incredibly appealing. Add to that the opportunity to work on a massive addressable market, an amazing management team, and a technology that is second to none, all within a SaaS hypergrowth native cloud business model.
What do you find the most rewarding about working at Anaplan?
It's a mission-driven company aligned with solving issues for the CFO. Music to my ears.
What's the best career advice you ever received?
The most important thing in communication is hearing what is NOT said. And don't settle for a job you dislike; life is too short.
What is the most challenging part of working from home right now?
No technology can replace the human element of a face-to-face interaction.
When you were a child/younger, what did you want to do when you grew up?
A golfer on the PGA tour.
What do you like to do in your spare time?
Running, cycling, swimming, reading, golf, and spending time with family.
What are you binge-watching to get you through being at home so much?
"The Queen's Gambit," on Netflix.
What's your favorite book?
Favorite book of all time: "Oh, the Places You'll Go!"