On-demand webinar
5 tips for leveraging scenario planning in 2019
For finance teams using traditional budgeting processes and methodologies, keeping up with the pace of today's dynamic business environment in the middle of the budgeting season can make this year's "annual struggle" particularly daunting.
Join us as Steve Player, of the Beyond Budgeting Round Table, and Tony Levy, of Anaplan, review techniques such as scenario planning and "what-if" analysis that can help businesses prepare for the future and make choices in the face of increasing uncertainty.
By understanding the implications of growth strategies, reorganizations, or hotly debated business decisions, you and your finance team can share valuable insight throughout the organization. After this webinar, you will be able to:
State five best practices for developing an actionable scenario-planning process
Recognize how to use scenario planning to evaluate potential business opportunities and risks
Identify technology that can enable scenario-planning best practices in the 2019 budgeting season
Featured Speakers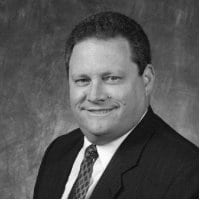 Steve Player
Founder and Managing Director Live Future Ready; Program Director
Beyond Budgeting Round Table North America
Steve Player is the founder of Live Future Ready, a member-based community of practice that implements more effective ways to plan and control operations. These approaches focus on creating lean, agile organizations that consistently deliver above-average performance. In addition to speaking and training, Player works directly with member companies to implement advanced approaches to continuous planning and performance management.Player has over 30 years' experience with improving customer profitability, strategic cost analysis, performance management and implementing strategic planning processes. He is also the Managing Director of Beyond EPS Advisors, a Business consulting firm, and founder of ABM SMART.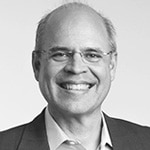 Tony Levy
Global Head of Finance Solutions
Anaplan
Tony is the Global Head of Finance Solutions with Anaplan. He has a passion for helping clients drive business performance through the strategic application of corporate performance management software. He has more than 20 years of experience with enterprise solutions within the Global 2000 in operations and finance.