On-demand webinar
Academic Space Planning and Scenario Modeling Fireside Chat
Managing and planning academic space is always a difficult task due to the balancing act that must be completed to achieve goals for resource utilization, student success, academic and financial success. Being able to visualize analytics and make informed decisions has been made ever more pressing and due to the impact from Covid-19. Whether it is addressing capacity constraints due to the incorporation of social distancing guidelines, moving specific on-site sections virtually as well as nearly every other scenario hear and see how Tarleton State is approaching the management of academic space. In this client led webinar, see how Tarleton State is using Analytics and Scenario Planning to influence key decisions, improve efficiency and appropriately schedule courses.
Experts from Tarleton State University and Allitix will share:
Best practices in managing academic space and space planning
How to perform scenario analysis to improve course scheduling to optimize resource allocation and student success
Tarleton State University's journey to improve and connect their processes leveraging Anaplan
Featured Speakers
Lori L. Beaty, CPA, MBA
Vice President for Finance & Administration
Tarleton State University, Member of the Texas A&M University System
Lori Beaty is Chief Financial Officer at Tarleton State University, a member of the Texas A&M University System. Beaty oversees budgetary and fiscal affairs, including planning, monitoring and managing overall financial plans, policies and operations, human resources, risk management, compliance and facility services. A certified public accountant, Beaty serves on several Texas A&M University System committees and as an adjunct faculty member for Tarleton's College of Business Administration. She also serves as the financial liaison to the university's reaccreditation team. Prior to joining the Tarleton family, Ms. Beaty's career included small business accounting, banking and public accounting. Drawing from those experiences, she has implemented numerous efficiency improvements while embracing a culture of exemplary service.
Jordan M. Barkley, PhD
Associate Provost and Associate Vice President for Academic Administration
Tarleton State University, Member of the Texas A&M University System
Jordan Barkley is an Associate Provost and Associate Vice President in Academic Affairs at Tarleton State University, a member of the Texas A&M University System. Barkley provides oversight for the University Registrar; the Office of Academic Scheduling; the Office of Institutional Analytics, Effectiveness, and Accreditation; University College; and also serves as the university's SACSCOC Institutional Accreditation Liaison. Barkley and his team are responsible for managing the use of academic space and Space Utilization Efficiency (SUE) score analysis and reporting to the Texas Higher Education Higher Education Coordinating Board. Additionally, he and his team work in conjunction with others on campus to manage space as a resource. Prior to this role, Barkley was professor and Dean of the College of Education at Tarleton State University.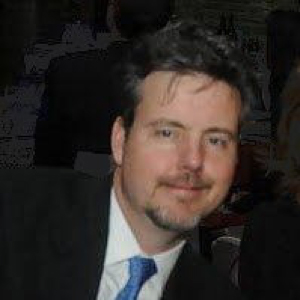 Steve Lott
Higher Education Industry Lead
Anaplan
Steve has been helping organizations improve their planning and budgeting processes for over 25 years. For the past ten years, he has focused on education and government with a particular emphasis on higher education. Two and a half years ago, Steve and his team saw and acted upon the unique potential of how Anaplan might help institutions in this long-underserved market, and better understand and respond to the ever-increasing challenges they face.
Curtis Gratz, CTP, FP&A
Director – Higher Education
Allitix, Inc.
Curtis Gratz is a Director for Allitix based in Chicago, Illinois with 15 years' experience. Mr. Gratz leads its Higher Education vertical and overseas the Central and East regions. His experience within the higher education space has been focused on tuition and revenue, budget development, capital planning, position budgeting, endowment, grant, philanthropy, debt servicing, long range planning, program costing, facilities & space optimization as well as helping institutions change budget methodologies. Through past experiences Mr. Gratz is adept at assessing existing processes, identifying opportunities for improvement, developing road maps for implementing recommendations, and helping clients realize those future state visions via value added software solutions and process refinement and change.