On-demand webinar
Aligning strategy and resource allocation at NYU
In today's business environment, volatility is becoming the norm and not even universities are exempt from this new reality. New York University wanted to evaluate the financial impact of changing business variables so they could mitigate risk and uncertainty while executing against their operational plans. Join this webinar to learn how your institution can stay agile and adjust planning based on any changes to strategy or market conditions.
Experts from truED Consulting and New York University will share:
How to connect people, data, and plans across your institution to drive better decision-making.
The ROI that institutions can realize in the first planning cycle.
New York University's transformation journey to Connected Planning in the cloud.
Featured Speakers
Stanley Ng
Associate Director, Finance and Administration
New York University
Stanley focuses on streamlining all financial business processes, including the annual budget processes. He is also responsible for developing budget presentations for the NYU leadership and the partners in Shanghai. He has worked for New York University for 15 years in various financial capacities, including the Budget office, Office of Real Estate, and the Institute of Fine Arts.
Maggie Manende
Senior Financial Analyst
New York University
Maggie has been working for NYU for six years and is responsible for providing financial analysis to support decision-making. Maggie is NYU Shanghai's expert for the annual budget submission technology and long-range strategic planning tool. She previously worked in the real estate industry in Portland, Maine prior to joining NYU Shanghai.
Wayland Ng, CFA
Director, Anaplan Higher Education
truED Consulting
Wayland is the founder of truED Consulting and focuses his time on providing advisory and solution implementation services to clients. Previously, Wayland spent 11 years as a Director of Higher Education Enterprise Solutions and Analytics at Huron Consulting Group where he focused on the implementation of financial planning, budgeting, and forecasting solutions for higher education institutions. Wayland has completed engagements at over 30 institutions.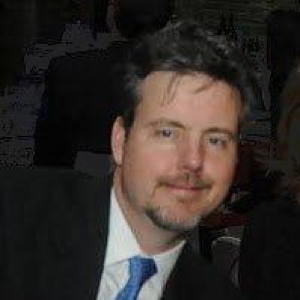 Steve Lott
Higher Education Industry Lead
Anaplan
Steve has been helping organizations improve their planning and budgeting processes for over 25 years. For the past ten years, he has focused on education and government with a particular emphasis on higher education. Two and a half years ago, Steve and his team saw and acted upon the unique potential of how Anaplan might help institutions in this long-underserved market, and better understand and respond to the ever-increasing challenges they face.