On-demand webinar
Bridging the gap: Connecting strategy and execution through better sales planning
Business leaders and C-suite executives are charged with devising the strategies that chart the future of their organizations. For those strategies to be effective, they need to be executed in the field. What's the bridge that connects boardroom strategy and field execution? Sales Planning.
Join Steve Silver, Sales Operations Senior Research Director at SiriusDecisions, and Jason Loh, Global Head of Sales Solutions at Anaplan, as they provide a repeatable process and best practices for improving sales planning and transforms high-level strategy into business success.
You'll learn how:
Successful sales planning helps you segment your market and align your sales team
High-performing companies leverage their sales planning processes for better execution
Best-in-class technology can enhance sales planning by incorporating inputs from across the organization
Featured Speakers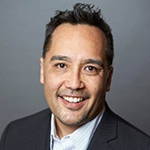 Jason Loh
Global Head of Sales Solutions
Anaplan
Jason Loh is the Global Head of Sales Solutions at Anaplan, where he has responsibility for the sales performance management and sales effectiveness line-of-business. With 20 years of experience across sales, consulting, development, and general management, his mission is to help organizations align technology with behavioral economics and data science in order to maximize sales performance.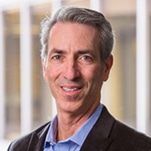 Steve Silver
Senior Research Director, Sales Operations Strategies
SiriusDecisions
Steve has over 20 years of experience spanning sales operations, sales, product management and engineering. Prior to SiriusDecisions, Steve spent six years as Director of Channel Sales and Operations for The TAS Group. He was responsible for the design, implementation, and management of The TAS Group's worldwide channel partner program, which comprised approximately 40 percent of the company's revenue. Steve received a BS in telecommunications engineering from Texas A&M University and has conducted post-graduate work at The University of Chicago, the University of Denver, and the University of Phoenix.