On-demand webinar
Four key actions to support a modern financial planning strategy and intelligent decision-making
Enable short-term readiness and long-term resilience to orchestrate performance
How can accurate and intelligent planning be your strategic edge? As you steer your business to deliver growth, you're under extraordinary pressure to understand information more deeply, evaluate alternative courses of action, and make rapid decisions.
Because they're often fragmented and rigid, traditional planning capabilities are being left behind. Finance leaders are now recognizing the benefits of modern financial planning, including flexible scenario planning and shared accountability.
Watch this on-demand webinar to explore four immediate steps you can take to address uncertainty, foster necessary change, and transform planning to gain a competitive advantage. Anaplan Product Marketing Director, Global Finance Solutions Danielle Dahlstrom hosts an expert panel to discuss how you can:
Recognize and embrace finance's critical role in delivering growth and connecting your people, data, and plans across the business to gain a competitive advantage.
Utilize scenario planning to enable rapid and informed decision-making.
Leverage data and capitalize on existing ERP investments to foster an environment of visibility.
Develop a culture and mindset of success to inform talent strategy, skills development, and openness for role exploration.
Featured Speakers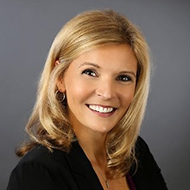 Danielle Dahlstrom
Anaplan Product Marketing Director, Global Finance Solutions
Anaplan
Danielle is the Product Marketing Director for Global Finance Solutions at Anaplan. She has been with Anaplan since 2018, working with finance leaders and supporting their efforts to modernize and transform their organizations. She has partnered with some of the largest customers around the globe to conceptualize and embark upon their Anaplan journey, aligning their vision to their strategic initiatives. Danielle has a wealth of knowledge and experience, with more than 20 years in the finance and enterprise planning technology space. She is always focused on delivering customer value via continuous and connected planning, with roles in sales, presales, customer success, partner strategy, solution development, and more.
Mike Buhagiar
Director of Contract Management Systems
BT Global
Mike brings a host of business experience to his role as Director of Contract Management Systems within BT's Global business. Mike's background spans sales, marketing, transformation/change, operational support and strategy. He worked at executive level with regional and public sector organisations and delivered the Cornwall ACT NOW project, an Objective One initiative in Cornwall and the Isles of Scilly bringing broadband into this rural area in advance of the country. Mike is responsible for governance and compliance tools used by over 600 contract managers worldwide. This covers the end-to-end process from contract signature, obligation extraction, risk tracking to performance reporting and audit. Over 50% of the global business revenue is overseen by his team. He is involved in the transformation and automation of this area. His responsibilities extend to contract compliance and automation across Wholesale and Enterprise CFUs. He is an advanced Lean practitioner and graduated from Imperial College, London (Physics) and worked for two venture start-up companies and Chase Manhattan Bank in pan-European systems projects before joining BT. Of Greek and Maltese decent, Mike enjoys Scuba diving, photography, rugby and renovating the family home (time permitting!) in Crete