On-demand webinar
How CFOs go digital with agile planning
Innovating and adapting to change in a disruptive world requires clear visibility into business conditions and reliable planning and forecasting processes. What criteria does the digital CFO need to consider for embracing, adopting, and implementing agile planning across the enterprise?
VP and Principal Analyst at Constellation Research Doug Henschen joins Anaplan's Chris Stevenson for this interactive conversation on how CFOs can thoughtfully evaluate cloud-based corporate performance management (CPM) technology. In this webinar you will learn:
The drawbacks of old-school manual budgeting and planning
What agile planning looks like and how cloud-based CPM technology can enable it
Four criteria for evaluation, as outlined by Constellation Research
Featured Speakers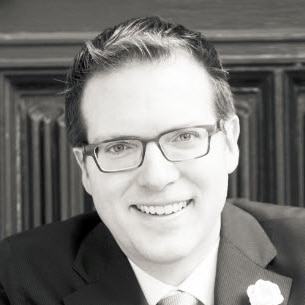 Chris Stevenson
Sr. Solutions Marketing Manager
Anaplan
Chris Stevenson is Anaplan's Senior Solutions Marketing Manager. Chris has worked in corporate finance, analytics, technology, and marketing. He sees the emergence of artificial intelligence, robotics, and cognitive computing applied to finance and operations as an exciting frontier. Chris enjoys learning how clients leverage analytics, both within and beyond the office of finance.
Doug Henschen
Vice President and Principal Analyst
Constellation Research
Doug Henschen focuses on data-driven decision making. His Data-to-Decisions research examines how organizations employ data analysis to reimagine business models and gain a deeper understanding of customers. His research acknowledges the fact that innovative, data-driven applications require a multi-disciplinary approach, starting with integration and orchestration technologies, including next-generation data platforms, continuing through business intelligence and analytics, and increasingly harnessing third-party data enrichment and cutting-edge machine learning and deep learning techniques.