On-demand webinar
Let connected planning bring finance and supply chain in sync
The current challenging market environment requires Finance and Supply Chain to stay aligned like never before.
The answer lies in End-to-End Scenario Management and Integrated Business Planning.
See how Connected Planning with Anaplan supports making these decisions and trade-offs visible in seminars with Bluecrux (business partners in Supply Chain planning) and Numlix (FP&A Connected Planning company). Learn to:
Use Anaplan to bridge the gap between Finance and Supply Chain.
Align Supply Chain plans with Finance Budgeting & Forecasting.
Improve margins with true end-to-end scenario management.
Improve returns on Supply Chain CapEx projects.
Align inventory policies to working capital targets.
Increase product profitability while decreasing Supply Chain costs.
Featured Speakers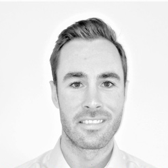 Niels Warnaar
Anaplan Team Lead
bluecrux
Niels Warnaar is an experienced supply chain professional with 8+ years of experience in various supply chain roles. During his career at Nike. he worked in different supply chain functions defining strategy, implementing order management and distribution planning processes, and running S&OP for the Men's Training category. Last year, Niels joined bluecrux as a supply chain consultant supporting customers in APS selection processes, implementing Demand and Supply Planning processes, and designing supply chain operating models. Niels is the Anaplan team lead within bluecrux leading and supporting a team of model builders during customer implementations.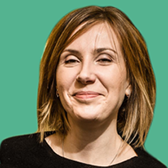 Marina Ketelslegers
Business Consultant
Numlix
Marina Ketelslegers is an international professional with 11+ years of hands-on experience in Financial Planning & Analysis processes. Through her career at agricultural multinational Cargill, she configured and implemented several management reporting systems and visualization tools to streamline the process of budgeting, cost and margin optimization, and forecasting. For the last three years, Marina has continued serving Cargill in Belgium as Financial Planning & Analysis Lead in R&D. In this role, she has been helping Cargill Food Ingredients & Bio-Industrial Business to drive innovation process performance through meaningful Innovation project portfolio management and execution of Innovation metrics. Currently, Marina is a business consultant of Numlix and a Certified Anaplan Model Builder.