On-demand webinar
The new role of predictive analytics in supply chain planning
As improvements in predictive analytics generate immense value for supply chains, interpreting the data and how it is applied can be a challenge.
Hundreds of supply chain professionals gathered for an SDC Executives webinar "The new role of predictive analytics in supply chain planning".
This webinar is being brought to you on-demand. Download now to hear from a line-up of supply chain experts including Camilo Gomez PhD, Senior Vice President of Quantitative research at CreditRiskMonitor, Vivek Soneja, Global Head of Supply Chain Solutions at Anaplan, and Brian Begeman, Research and Development Leader at John Galt Solutions, to learn about:
The role that predictive analytics, machine learning, and artificial intelligence play in supply chain planning processes
How supply chain planning organizations of the future can approach and look at data management and data science skills to harness the power of predictive analytics
Use cases where complex supply chain planning has been transformed by predictive analytics, including demand sensing
Featured Speakers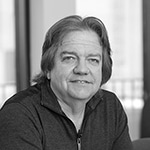 Camilo Gomez, PhD
Quantitative Research
CreditRiskMonitor
Camilo Gomez, PhD joined CreditRiskMonitor as Senior Vice President, Quantitative Research in 2009. He brings more than two decades of experience in applying advanced analytics to business problems, and has enhanced and expanded CreditRiskMonitor's services in the areas of credit modeling and scoring. Prior to joining CreditRiskMonitor, Gomez was a principal at Lone Pine Mesa LLC, where he consulted with companies in the area of specialty finance since 2005. Previously, he was a Managing Director at Standard & Poor's Risk Solutions group. Gomez earned a BS in Electrical Engineering and a PhD in Physics from the Massachusetts Institute of Technology.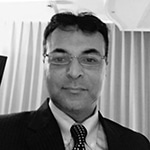 Vivek Soneja
Global Head of Supply Chain Solutions
Anaplan
Vivek Soneja is Anaplan's Global Head of Supply Chain Solutions. He has 25+ years of professional experience in consulting, product development, and leadership roles in supply chain management, analytics, and enterprise solution architecture at TCS, Capgemini, and Accenture. He has also played interim operational supply chain and technology leadership roles at various enterprises.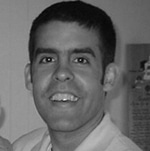 Brian Begeman
Research and Development Leader
John Galt Solutions
A seasoned software development professional who has proven himself in all areas of the software product life cycle, Brian brings to John Galt a depth of experience that can be matched by few other business software developers. Brian has more than 10 years of experience in positions specific to the supply chain planning software industry, including Supply Chain Consultant, Services Manager, Sales Engineer, Project Manager, and others. In his current position as R&D leader for John Galt Solutions, Begeman leads his team to continuously release new software that solves the unique challenges of supply chain planning professionals in businesses around the globe.