Webinar
Leading the xP&A revolution – finance's secret weapon to delivering enterprise value and growth
Finance leads connected and integrated business planning to deliver results
If you have disconnected processes, legacy technologies, and siloed decision-making, you can't keep pace with the needs of business today and can't be ready for the future. As a visionary finance leader, you know the role and expectations are changing and you must now rethink how to deliver value and growth, including alignment of financial and operational planning.
In a recent Gartner® report, Future of Finance Extends FP&A to Include Operational Planning, "survey respondents overwhelmingly (96%) agreed that their organization would adopt a planning strategy integrating or connecting FP&A to one or more operational planning applications by 2024." Gartner® calls this extended planning and analysis (xP&A) as it enables cross-functional partnership for improved visibility of strategic targets, shared accountability in analysis and decision-making, and collaboration for execution and outcomes.
Gensler is a large, global architecture firm that faced extreme disruption during the pandemic due to projects being paused or canceled, supplies being scarce or difficult to procure, and people around the world rethinking how public spaces are used. On top of external conditions, Gensler also experienced internal pressure to drive growth. By leveraging insights and drivers across the business, they were able to pivot with agility and overcome unfavorable business conditions to weather the downturn and create a stronger environment for future readiness.
Join Anaplan, featuring Gartner and Gensler, to discover how finance and operational leaders can best prepare for xP&A to help you:
Align the business around revenue, profitability, and growth targets.
Improve transparency, accountability, and collaboration.
Make informed, data-driven decisions quickly.
Find, develop, and retain finance talent.
Don't miss valuable insights.  Register now for this live webinar on Thursday, May 19
APAC – 11:00 a.m. SGT
EMEA – 11:00 a.m. BST
AMER – 11:00 a.m. PDT
Featured Speakers
Bob Anderson
Vice President – Analyst
Gartner
Bob Anderson is a Vice President, Research, on Gartner's IT Leaders Finance and Operations Applications team responsible for covering cloud financial management and ERP solutions globally. He is also Gartner's current lead analyst for xP&A (Extended Planning & Analysis). Through his 40 years' experience in the software industry, 25+ of them with Gartner, he has authored many Magic Quadrants and performed research studies across the business applications landscape. His latest assignment had him delivering in-depth analysis concentrated on core financials, FP&A and the financial close. With a substantial background in product and marketing management, Mr. Anderson spent 17 years at Digital Equipment Corp. (DEC) in business applications and was one of the founding members of its Transaction Processing Resource Center prior to joining Gartner in 1996. His previous responsibilities include: SMB Lead Analyst and Key Issues Leader, Wholesale Distribution Industry Vertical Analyst, and Vice President –Midsize Business ERP.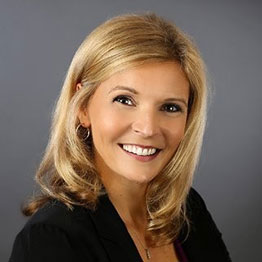 Danielle Dahlstrom
Director of Product Marketing
Anaplan
Danielle is the Product Marketing Director for Global Finance Solutions at Anaplan. She has been with Anaplan since 2018, working with finance leaders and supporting their efforts to modernize and transform their organizations. She has partnered with some of the largest customers around the globe to conceptualize and embark upon their Anaplan journey, aligning their vision to their strategic initiatives. Danielle has a wealth of knowledge and experience with more than 20 years in the finance and enterprise planning technology space, always focused on delivering customer value via continuous and connected planning with roles in sales, presales, customer success, partner strategy, solution development and more.
Fernando Schreiner
Director Financial Planning and Analysis
Gensler
A 33-year veteran of Financial Planning & Analysis, Fernando Schreiner, currently oversee the global planning processes and analytics at Gensler, the world's largest design firm, with more than $1.4 billion in revenues, across 28 practice areas, with 50 offices worldwide. As its Director of FP&A, and supported by demonstrated history of working in the architecture & planning, legal and technology industries, Fernando oversees and refines the company'sKPI driver-based financial models, manages a group of senior financial analysts, and is skilled in cash flow, business planning, analytical skills, internal control assessment, finance decision support, and FP&A. He has a tremendous ability to direct complex projects from concept to fully operational status. He successfully implemented Anaplan across Gensler within 6 months for revenue, workforce, operating expenses, capital expenditure, scenario planning, cash flow planning, cost allocation, transfer pricing, and has dramatically improved the financial understanding across the firm through regular training and introduction of insightful reporting dashboards.