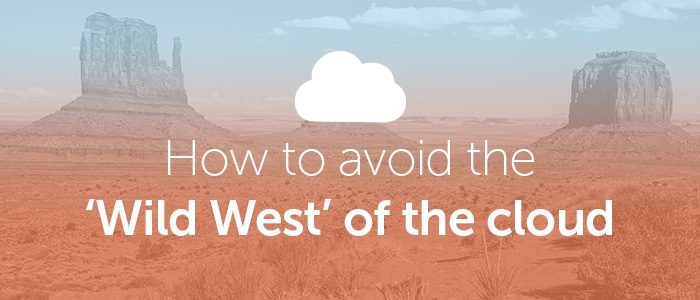 Cloud computing is now firmly established in the enterprise computing landscape and many senior management can envisage a move to the cloud if not now, then certainly in the foreseeable future. But as traditional on-premise vendors seek to hurriedly reposition themselves alongside software vendors 'born-in-the cloud', management often find themselves confronted by a bewildering choice of cloud deployment options – all described as "cloud computing".
The reality is that not all clouds (hosted, managed, public, private and hybrid) are the same and unwary managers navigating the 'Wild West' of cloud computing, could find themselves locked into fragmented and expensive architectures that are no better than the on-premises world that they sought to leave behind.
So how concerned should businesses be and how can they protect themselves from unwise choices in the cloud?
In this 30 minute webinar-based interview, Gary Simon, Chief Executive of FSN and leader of the modern finance forum on LinkedIn talks exclusively to Ian Stone, Managing Director of Anaplan, a 20 year veteran of the corporate performance management (CPM) software industry with unrivalled knowledge of budgeting, planning, forecasting and analysis in the Cloud. 

Gary and Ian will discuss how businesses can avoid the 'Wild West' and move with confidence to CPM in the cloud without creating a store of problems for the future.

Watch now!