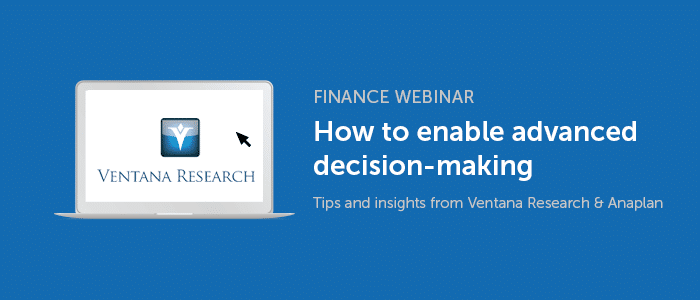 Watch this finance webinar providing practical and relevant advice on how to enable advanced decision-making across every part of your business. During the live event, attendees will learn key insights from thought-leading speakers at Ventana Research and Anaplan as they cover the challenges and tips associated with:
Integrated business planning
What 21st century FP&A groups need to deliver
Spreadsheet defects and how they prevent FP&A from being a more strategic asset
The value of "continuous planning"
Featured speakers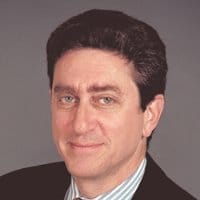 Robert D. Kugel, CFA
SVP & Research Director – Business Research, Ventana Research
Rob is an industry veteran with more than 30 years experience. He heads up CFO and business research at Ventana, focusing on the intersection of information technology with the finance organization and business. The financial performance management (FPM) research agenda includes the application of IT to financial process optimization and collaborative systems; control systems and analytics; and advanced budgeting and planning. Prior to joining Ventana Research, he was an equity research analyst at several firms including First Albany Corporation, Morgan Stanley, and Drexel Burnham, and a consultant with McKinsey and Company. Rob was an Institutional Investor All-American Team member and on the Wall Street Journal All-Star list. He can be found on Twitter and on LinkedIn.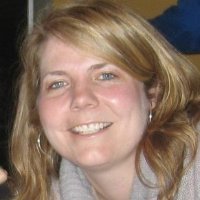 Meredith Hobik
Product Line Leader for Finance, Anaplan
Meredith Hobik is responsible for driving the overall vision for Smarter Planning for Finance at Anaplan. Her career at Anaplan begin in October 2012, when she joined as a sales engineer. She then spent 3 years as an account executive in the Bay Area selling to both hyper-growth and enterprise accounts.
Prior to Anaplan, Meredith was Director of Corporate Planning at Salesforce where she selected Anaplan for workforce planning to supplement an Oracle r12 upgrade. Meredith also led FP&A at Extend Health, now a Towers Watson company and a Medicare exchange solution. Additionally, she worked at Deloitte Financial Advisory Services, as well as Deloitte Consulting where she advised CFOs and Finance leaders. She holds a B.S.F.S from Georgetown University in International Economics and Japanese, and a M.B.A. / M.A. in East Asian Studies from the Darden Graduate School of Business at the University of Virginia. Feel free to connect with Meredith on Linkedin or Twitter.