Adopt, modernize, and transform: Finance leaders' journey to the connected enterprise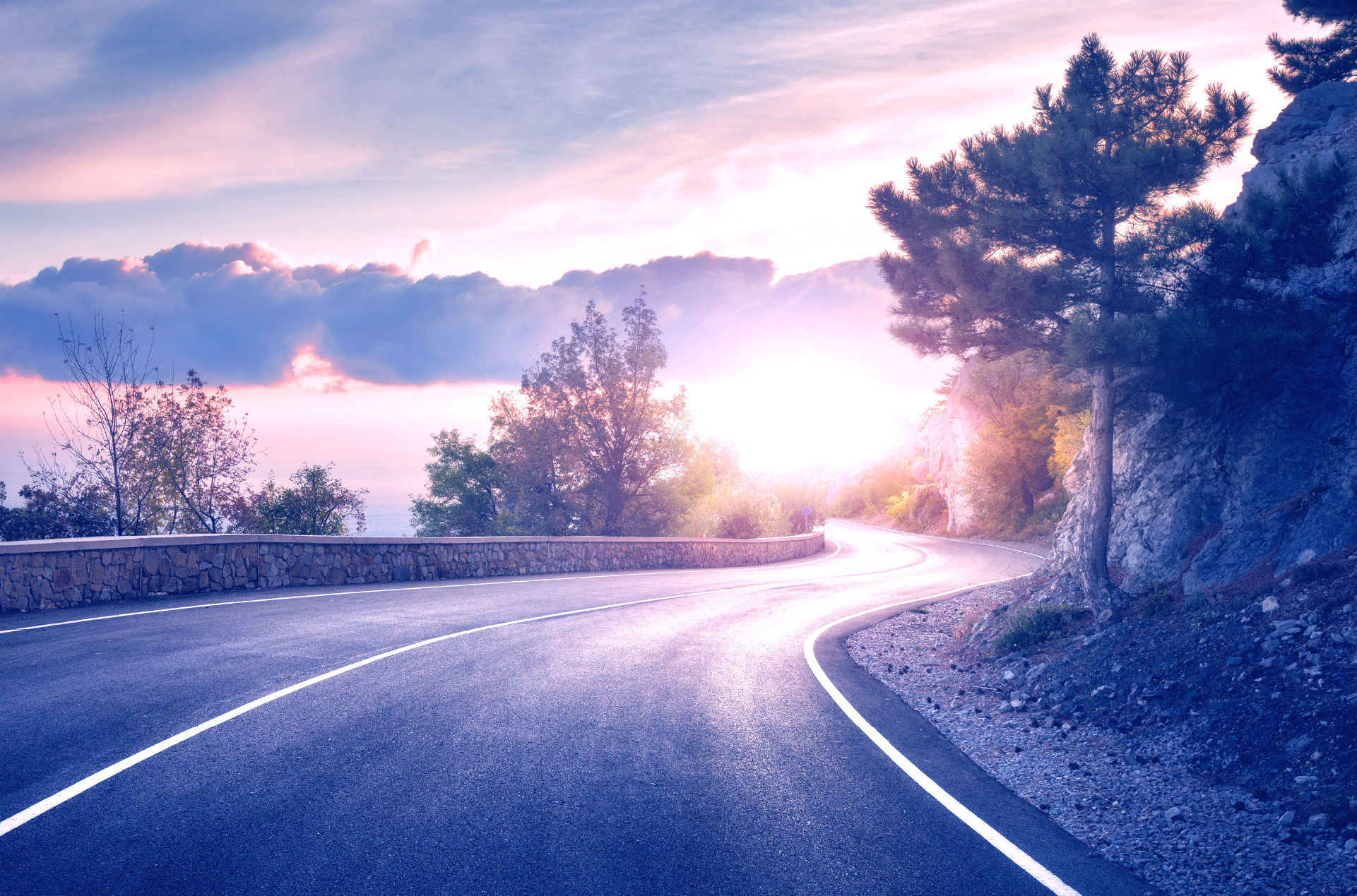 Taking small steps toward empowering decision-making, meeting strategic targets, and outpacing your competitors is possible with technology modernization, process improvement, and business partnership.
It's beyond time for finance leaders to create an agile, future-ready, and mature planning and analytics strategy to see the company through times of uncertainty and fuel the growth engine for ongoing prosperity. Even if you are currently mired in the challenges of disparate and manual practices, taking small steps toward empowering decision-making, meeting strategic targets, and outpacing your competitors is possible with technology modernization, process improvement, and business partnership.  
Organizations embracing internal and external data, analyzing indicators, and evaluating scenarios to arrive at informed decisions will be prepared to take this competitive advantage into the future. It is only through adopting new technology, collaborating around value delivery, and transforming corporate culture that performance can be obtained with predictability. 
For some organizations, there are only a few short steps to total transformation, while for others, the mere idea of embarking on this journey can be daunting. Anaplan meets leaders where they are in their transformational maturity to deliver more effective planning,  advance visibility and insights, and ensure confident decision-making. 
Adopt
Often organizations face periods of stagnation rather than revitalizing the way work is done. This is unsurprising as new methods, technology, and landscapes are constantly developing in the marketplace and finance leaders have finite resources to accomplish positive return for the business. Adoption should be less about the spend to improve outcomes and more about creating a mindset to constantly evaluate where inefficiencies and value respectively live. Improving outcomes is about constantly reassessing what will drive true positive change in the business and create faster, more informed decisions. Leaders who fully adopt a mindset of improvement and change begin to build a foundation for transformation, and in the process:    
Address immediate pain points and challenges.

 Modern planning technologies provide agile implementation methods and modular approaches to quickly produce value and results, allowing organizations to address immediate needs or areas of strain.

 

Weigh risks and rewards. 

With the technology necessary to model "what-if" scenarios, the organization will become more agile and resilient. Leaders can quickly create and analyze the impact of a multitude of possibilities and likely outcomes to ensure that the full picture of pros and cons is considered in each scenario.  This level of granularity and foresight is impossible to achieve manually.

 

Generate quick wins.

 With software like Anaplan, it's easy to identify areas of opportunity that can be capitalized on quickly or institute plans for short-term needs such as resource optimization or expense management. This speed to insight can make a meaningful financial impact without significant burden.

 

Improve performance.

 With real-time capabilities, finance leaders can easily monitor KPIs and adjust intra-period forecasts to pivot as necessary based on performance to targets. Additionally, these fluctuations can be reported easily to senior management for evaluation.

 
Maintain momentum.

 Combining all these elements, business leaders can improve their performance and stay consistent with proactive and continuous planning, increasing resilience and foresight.

 
Read food giant Del Monte's story of adopting Anaplan to become more resilient in the face of unforeseen events, and ultimately finding ways to do so while maintaining margin and streamlining their supply chain. Through adoption of the right platform, Del Monte equipped themselves to handle the uncertainty of today and prepare for even more impactful transformation as they look at their strategic roadmap. 
Modernize
Building organizational transformation is not only about having the right mindset, it's also about modernizing processes and engaging stakeholders across the business to create a value-add environment. By aligning processes across the value chain, finance leaders can collaborate with their cross-functional counterparts to meet the goals of  strategic imperatives. This can only be accomplished via grounded evaluation of system fail points, and assessing where capital spend improvements can return measurable and long-run ROI. For example, building data collaboration channels across functional disciplines ensures that critical business processes are connected, optimizing decisions supporting the organizational goals and targets. 
Modernization creates open collaboration between stakeholders throughout the business, improves visibility and accountability, and fosters an environment with shared ownership of performance and outcomes. Anaplan has facilitated this collaboration in measurable ways for a host of customers. Please follow the links below for more in-depth functional explorations: 
Finance to

 sales.

 Revenue targets and sales forecasting alignment is critical to achieving growth objectives.

 

Finance to HR.

 This connection ensures adequate resources for addressing talent strategy and workforce planning to hit organizational targets.

 

Finance to supply chain to sales.

 Finance, supply chain, and sales can shape demand, allowing supply chain leaders to evaluate and create risk mitigation for bottlenecks and other supply chain disruptions appropriately. 

 
As we have learned from our customers, revenue growth, margin improvement, cost containment, and risk mitigation targets can only be met when there is visibility across the organization. One tangible topline example of this is ensuring that the sales forecast is aligned to meet revenue growth targets. The sales forecast should be aligned to supply chain to ensure that demand can be met in the timeline required, and which should be coordinated with human resources to secure human capital needs and skills at the right time and in the right place.  
We've analyzed the importance of modernizing processes to connect finance to other stakeholders in preparation for the future of business in 2030. Using this blog series, If the COVID years have taught us anything, it's that nimble responses and visibility into "what-if" and actual changes are the keys to thriving during unexpected circumstances.. 
Transform
Once an organization has established and aligned around the right processes and technologies, these need to deploy in tandem with talent upskilling to truly transform and begin fully defining a performance narrative. To many, if not all, organizations this seems very aspirational. The ability to look at a problem holistically rather than as a collection of finance processes seems an ideal rather than an absolute. It can only be achieved when all pieces of the organizational landscape—people, processes, and technology—work together. 
At the highest performing end of this maturity curve, true connectivity and collaboration across the business creates transformation, unlocking: 
Shared visibility.

 All processes are transparent for better comprehension cross-departmentally. There are no information silos across departments like finance or supply chain, making for easier and more agile information exchange.

 

Shared decision-making.

 All stakeholders understand each decision's impact on their functions and the organization as a whole. Decisions are not made in vacuums but are informed by the greater strategic direction

 

Shared accountability.

 Every stakeholder is a part of informed decision-making. Outcomes are not dependent on siloed choices. Every function can be held accountable for KPIs via visibility and collaboration.

 
Shared success. 

With this transformation, each stakeholder is poised for greater success, which is visible to their entire organization. Wins are universal, and a shared sense of accomplishment becomes the new norm.

 
 An example of a customer changing how they do business is telecommunications leader Vodafone, in a story about how they transformed their corporate culture for better visibility and alignment using the Anaplan platform. With this shift to collaborative planning and decision-making, they increased financial planning speed by 50%, and 90% of their sales target-setting is now automated. 
Anaplan meets you where you are 
No major change is as easy to do as flipping a switch. Regardless of where the organization is in their maturity , Anaplan is the solution needed to progress toward unified and strategic decision-making in times of rapid change. Our platform will meet you where you are to deliver the benefits of each maturity stage, assisting in an agile fashion, addressing immediate pains, and evolving to true connectivity that aligns processes to strategic objectives.  
To support this transformational journey and provide finance leaders with tools to plan their evolution, we have launched the Transformational Finance Leader page with resources, guides, testimonials and more. 
Visit the Transformational Finance Leader page.