Autodesk Uses Anaplan to Improve Efficiencies Across Sales and Finance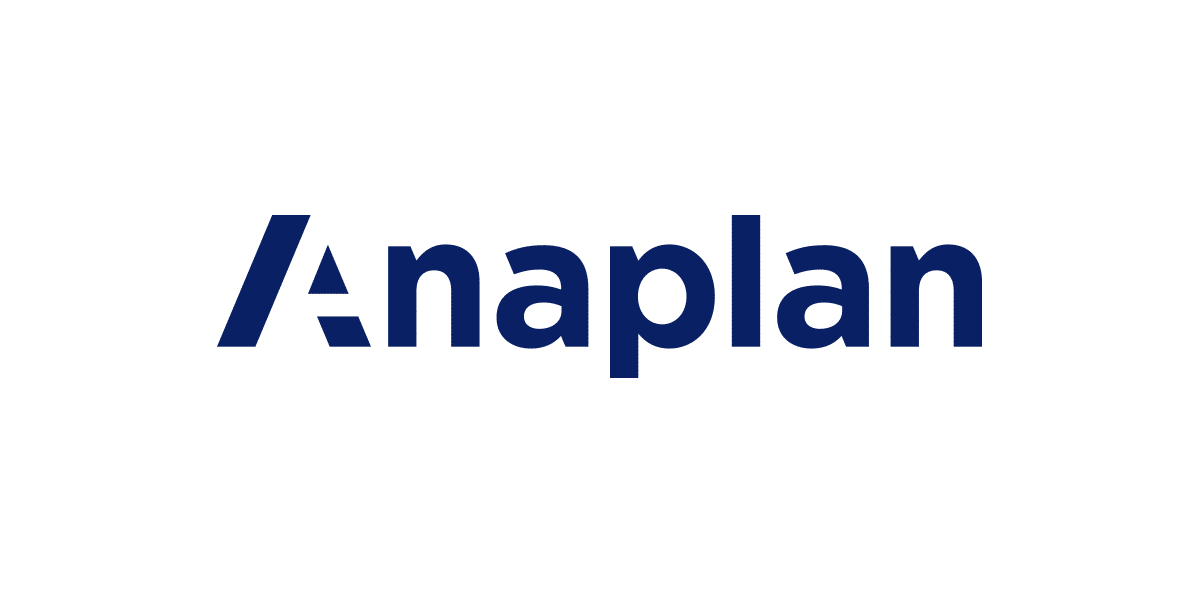 Software companies share business benefits of Artificial Intelligence and Connected Planning at the Spotlight on Connected Planning event on July 17
SAN FRANCISCO, Ca, July 17, 2018 — Anaplan, a pioneer in Connected Planning, today welcomed customers and industry visionaries to its inaugural "Spotlight on Connected Planning," event. The event, themed "Vision, Benefits, and Business Impact" features speakers and participants from innovative Anaplan customers including Facebook, Autodesk, Seagate, and Google, and will detail how companies can significantly reduce the time between planning and decision-making in the era of hyper-change.
Anaplan is revolutionizing how forward-thinking companies like Autodesk, the leader in 3D design, engineering, and entertainment software, bridge strategy and execution with Connected Planning. Working with Anaplan has enabled Autodesk to move many disparate processes based on static spreadsheets to a single, integrated forecasting model and planning platform. Autodesk is also leveraging Anaplan to integrate additional metrics into the forecasting and planning process and exploring AI for the Anaplan platform to collect and correlate data for deeper insights into business trends for improved results.
"One of Autodesk's most important strategic priorities is to digitize the company, including all of its business operations," noted Nathan Petersen, Senior Director, Finance Systems and Operations Transformation, Autodesk. "On the finance front, Anaplan is helping us progress on that goal by simplifying data collection, reducing complexity, facilitating management of multiple metrics, and creating faster, more accurate, and insightful forecasting and planning across finance and sales."
Autodesk, which recently transitioned from selling perpetual licenses to a subscription model, has realized multiple efficiencies using Anaplan, including:
The Anaplan platform allows Autodesk to use a sophisticated ASP (average selling price) model in a single repository versus multiple spreadsheet models, reducing storage, memory, and computing requirements for global, cross-functional collaboration.
Dozens of Autodesk analysts worldwide now collaborate in real-time on the Anaplan platform to manage forecasts in what they have calculated as one-fifth the time.
With AI capabilities applied to the Anaplan platform, Autodesk can use historical sales data to generate more insightful forecasts in much less time, which represents an important part of the software firm's company-wide commitment to machine learning.
"Autodesk is a prime example of direct business benefits from Connected Planning with Anaplan," said Simon Tucker, Chief Planning Officer, Anaplan. "Our goal is that customers who adopt and grow with Anaplan will see an immediate impact. As Autodesk streamlined its entire revenue forecasting process, they were able to gain flexibility to adapt and respond to a fast-moving business landscape through a single platform approach. We look forward to an ongoing partnership in their digitization efforts."
About the Spotlight on Connected Planning event
"Spotlight on Connected Planning: Vision, benefits, and business impact" will feature customers, such as Facebook and Google and talks from Anaplan executives, including President and CEO Frank Calderoni and the company's newly appointed Chief Planning Officer Simon Tucker. The event will be held from 12:00-¬5:30 p.m. at Anaplan's new headquarters at 50 Hawthorne Street in the heart of downtown San Francisco. Contact press@anaplan.com for more information.
Additional Resources
About Anaplan
Anaplan is pioneering the category of Connected Planning. Our platform—powered by our proprietary Hyperblock technology, purpose-built for Connected Planning—enables dynamic, collaborative, and intelligent planning. Large global enterprises use our solution to connect people, data, and plans to enable real-time planning and decision-making in rapidly changing business environments to give our customers a competitive advantage. Based in San Francisco, we are a privately-held growth company with 18 offices globally, 175 partners, and more than 900 customers worldwide. To learn more, visit anaplan.com.