ON-DEMAND WEBINAR
Driving profitable growth with territory and quota optimization
Reduced headcount, organizational realignments, and costly talent shortages have left sales and operations leaders worried about meeting or exceeding their revenue targets. Amid ongoing buyer and economic uncertainty, improving the productivity and effectiveness of your existing salesforce is more important than ever. Revenue leaders must quickly respond to gaps in performance or risk missing their number.
Discover how to address those challenges. — watch our webinar featuring Gartner® Sr. Director Analyst Melissa Hilbert. Explore strategies on effective sales planning and best practices to optimize your territory, quota, capacity, and compensation plans. You'll also hear about streamlined planning from Dana Therrien, VP, CRO Practice at Anaplan. Learn how it transforms sales operations to be more agile, collaborative, and confident in pursuit of profitable growth.
Key takeaways:
Factors influencing sales performance and levers to help accommodate gaps
Understanding of seller productivity trends and setting realistic sales quotas
How to identify markets, accounts, and opportunities with the greatest revenue potential
How to balance your resources and design optimal sales territories
Strategies to improve your revenue operations and sales planning effectiveness
GARTNER is a registered trademark and service mark of Gartner, Inc. and/or its affiliates in the U.S. and internationally, and is used herein with permission. All rights reserved.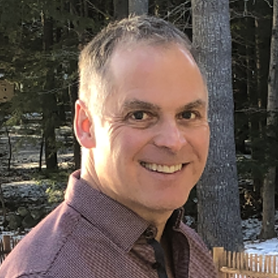 Dana Therrien
Vice President Revenue Operations and Sales Performance Management (SPM), Advisory Practice, Anaplan
Dana Therrien is the Vice President of Anaplan's Global CRO Practice. He has spent over 20 years leading sales and revenue operations teams. He's a globally recognized expert in sales strategy and planning, analytics, territory and quota design and management, sales process optimization, sales automation, and sales compensation design and administration. Prior to re-joining Anaplan, he led Global Revenue Operations for Genesys. As the Forrester and SiriusDecisions Sales and Revenue Operations Advisory Practice Leader, Dana was credited for predicting the "Rise of RevOps." Forbes, the DemandGen Report, and other media cite him as a pioneer in this space. Dana loves running, hiking, and enjoying the outdoors in his native state of Maine.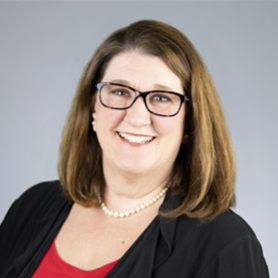 Melissa Hilbert
Senior Director Analyst, Gartner
Mellisa Hilbert is a Senior Director at Gartner® in the Gartner Sales Technologies Group. Ms. Hilbert is responsible for the Revenue (formerly Sales) Enablement agenda within Sales Technology which includes a market guide. The technology includes sales content, training, and coaching. She covers the digital adoption platform market (DAP) enabling digital adoption of employee technology, which also includes a market guide. She has additional expertise in digital sales rooms. She contributes to research on Garner's CORE CX model and digital twins of customers for B2B sales. She also covers SFA/CRM tools around adoption and usage and high-level strategy.
Watch the on-demand webinar