ON-DEMAND WEBINAR
Mid-year planning approaches for sales forces in transition
Planning plays a crucial role when sales forces must implement change, but few sales organizations plan effectively. That's why many organizations are slow to respond to market shifts and are poor at implementing transformational initiatives.
Organizations that are effective at sales planning, on the other hand, are faster to market and nimbler. They reorganize and redeploy when faced with disruptive events. On a smaller scale, they can efficiently implement programmatic changes when needed. They gain enormous advantages in productivity and effectiveness.
In this Sales Management Association (SMA) webinar, you'll learn the factors that contribute to effective planning in sales organizations. We focus on the planning areas that often require midyear adjustment, including:
Goal setting and quota allocation
Managing territories and salespeople assignments
Optimizing opportunity coverage by redeploying sales resources
You'll also learn about year-round activities, including a review of the planning capabilities that the most effective sales organizations have.
Watch the on-demand webinar
Chairman, Sales Management Association (moderator)
Robert Kelly (Bob) is chairman and founder of the Sales Management Association, a global, cross-industry professional association for sales force effectiveness leaders. Bob leads the association's research, professional certification, and content development efforts. Bob was previously vice president of sales operations and strategy at Genuine Parts Company (NYSE: GPC), and worked previously in management consulting. He is an adjunct faculty member at the Goizueta Business School at Emory University in Atlanta, where he teaches a sales force effectiveness course to MBA students.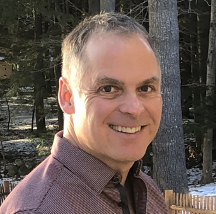 Vice President Revenue Operations and Sales Performance Management (SPM), Advisory Practice, Anaplan
Dana Therrien is the Vice President of Anaplan's Global CRO Practice. He has spent over 20 years leading sales and revenue operations teams. And he's a globally recognized expert in sales strategy and planning, analytics, territory and quota design and management, sales process optimization, sales automation, and sales compensation design and administration. Prior to re-joining Anaplan, he led Global Revenue Operations for Genesys. As the Forrester and SiriusDecisions Sales and Revenue Operations Advisory Practice Leader, Dana was credited for predicting the "Rise of RevOps." Forbes, the DemandGen Report, and other media cite him as a pioneer in this space. Dana loves running, hiking, and enjoying the outdoors in his native state of Maine.