Cape optional: How a Certified Solutions Architect uses Anaplan to superpower business planning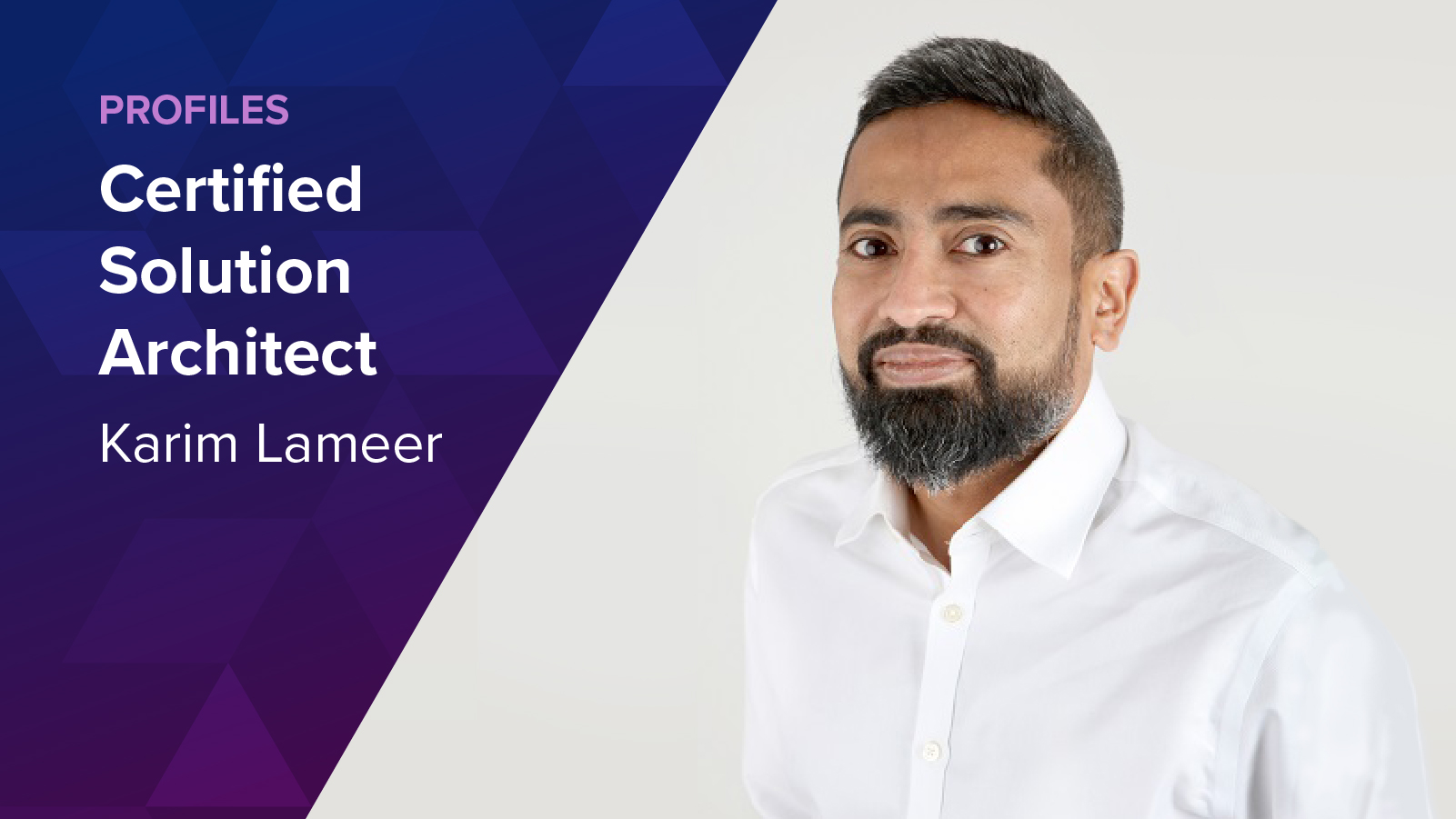 By Karim Lameer, Anaplan Certified Solutions Architect
I pride myself on my ability to connect the dots when it comes to business planning and model building using Anaplan. The platform has given me the gift of foresight, which is the ability to envision future events by incorporating data related to the past in a predetermined and methodical way. It's a superpower that could rival that of any superhero in the Marvel Multiverse.
Although I trained and qualified as an accountant back in my native Sri Lanka, I have always been interested in business models and data solutions. When I first started my career, Microsoft's Excel and Access were the top tools. Along with VBA, which is the native programming language on all Microsoft Office applications, I was able to do some cool stuff and worked on some interesting projects. I was able to see first-hand how building proper and useful business models could result in real corporate benefits.
As my career progressed and the solutions started getting more complex, I learned Python programming. Python is a great tool to quickly build, test, and deploy small solutions. It is also very powerful for doing complex statistical data analysis that you can't do with traditional spreadsheets. Python also integrated well with Microsoft Office. Using Python with Microsoft Office meant you could automate almost any manual activity.
When I moved to the United Kingdom, I found a niche that matched both my skills and interests. My understanding of finance, being good with data, as well as having a good model-building discipline meant that I was able to focus on the following specific set of solutions:
Complex model-building
Automating workflows
Building reporting workstreams
These are normally the bread-and-butter data and reporting problems faced by any finance organization. Although I was able to build some cool solutions and create some interesting work for myself, it wasn't optimal. The bespoke nature of these solutions meant there was a high overhead for maintenance. The underlying technologies meant they couldn't scale well with the business. The solutions were relatively fixed and couldn't be easily adapted to changing business realities. Data was stored and managed in an inherently two-dimensional relational structure (columns and rows). It was all or nothing in terms of security. You either had all the data or you had none. This meant that segregating solutions on a need-to-know basis wasn't possible.
Enter Anaplan
I was introduced to Anaplan while working in a finance/IT role in the pharmaceutical industry. Anaplan was used to plan and track medical projects. The project portfolio constantly changed, as is normal in that industry. Anaplan helped with organizing, consolidating, and data reporting at all levels.
As I became more familiar with the platform, I recognized how powerful it was, how it dealt with all the issues I faced in my model building experience. Anaplan was really a game changer. It's powerful, but it's also fun to work with.
As an Anaplan Consultant, I specialize in helping businesses harness the power of the platform. I see how it benefits companies, showing value early in the process and delivering real commercial benefit.
Juniper Education
A simple example of the power of Anaplan is Juniper Education.
The month-end reporting process was done using Excel. Monthly reporting was done by downloading actuals from NetSuite and then updating specific areas of a spreadsheet. Each department tab on the spreadsheet needed its own copy of actuals and budget. Overall, the process was slow and manually intensive as well. This made Juniper Education an ideal candidate for process automation using Python and the Anaplan API.
In a few weeks, the entire process was automated, from loading data from various source systems, to managing the data and producing reports. It shortened the turnaround time for month-end reporting from days to minutes.
This was just one of the benefits. Others included:
Changes to cost center and account structures could be done in one place and be reflected in all reporting.
Running "what-if" analysis on different business scenarios could be done by building alternate hierarchies at a very low cost to reporting.
Budgeting and forecasting takes input from all areas of the business rather than trying to reconcile spreadsheets from different business functions.
As more departments at Juniper Education adopted Anaplan, it became even easier to onboard the remaining parts of the business because existing structures, like departments and cost centers, had already been built in. Soon, less time was needed to align master data between functions for comparison reporting.
Everyone uses the same datasets. Loading actuals or budgets only needs to be done once and it's immediately reflected in applicable reporting.
Anaplan breaks the siloed nature of the organization. Incorporating all datasets in one place helps management make more holistic decisions. Planning can incorporate all relevant areas.
Why Anaplan?
Sometimes business growth is rapid. Systems and processes that worked before may no longer be fit for purpose. The various functions start to split off, each trying to scale out their activities without input from other functions. With such unpredictable – and even predictable – change happening on all sides of the business, it becomes increasingly important that decisions at the top are reflected in every area of the business, and that the information from the various parts of the business reach the top before those decisions are made. This, and the speed of business change, means that dynamic forecasting becomes more necessary and, frequently, more complex than ever before: You can't use old-fashioned tools to keep up with the most modern of circumstances.
That's one of the many reasons Anaplan is the modeling solution of choice. Other reasons include:
A small footprint. There is minimum disruption to the company when model building. Even the cost of adoption is low, and you can scale up later, when you need more Anaplan resources.
Quick proof-of-concept builds and tests of various solutions. You don't need to know exactly what your end product will be while you're building it.
The ability to scale. If using best practices, Anaplan can process very large quantities of data. You don't have to keep thinking about performance.
Manage model complexity. One of the reasons Excel continues to be one of the most used applications is because you can build any kind of model on it. Anaplan's flexibility and formulas mean you have this flexibility too. You can even still use Excel, if you like.
All of this means that modeling and planning can be done at an organizational level. It allows for the differences in functions but also sets standards on how data is organized.
Having built models from scratch myself, I recognize the shortcomings of other tools, and how Anaplan seeks to correct them. I decided to become an Anaplan Certified Solutions Architect because I value the platform's multi-dimensionality – which goes further than the traditional relational two-dimensional datasets.
Anaplan lets me rapidly prototype a solution using existing structures, giving my clients something to work with early on. The time-to-value for most of my clients is just a few weeks (and can be as little as seven days). My clients get a solution that could immediately improve the value of their work. This has made me into a valuable enterprise asset, which is very rewarding.
My Anaplan expertise is something I enjoy discussing and – more importantly – sharing, which is why I'm active in the Anaplan Community. In this video, I discuss in greater detail how I approach my work.
* For more on Karim's methodology for building in Anaplan and how Community helped accelerate his career journey, check out Part 2 of his story in the Anaplan Community: Meet Solutions Architect Karim Lameer
**This Newsroom story is part of a series profiling Certified Anaplan professionals at various stages in their career. You can read another here.