Looking back at Anaplan Live! –key innovations, insights, and best practices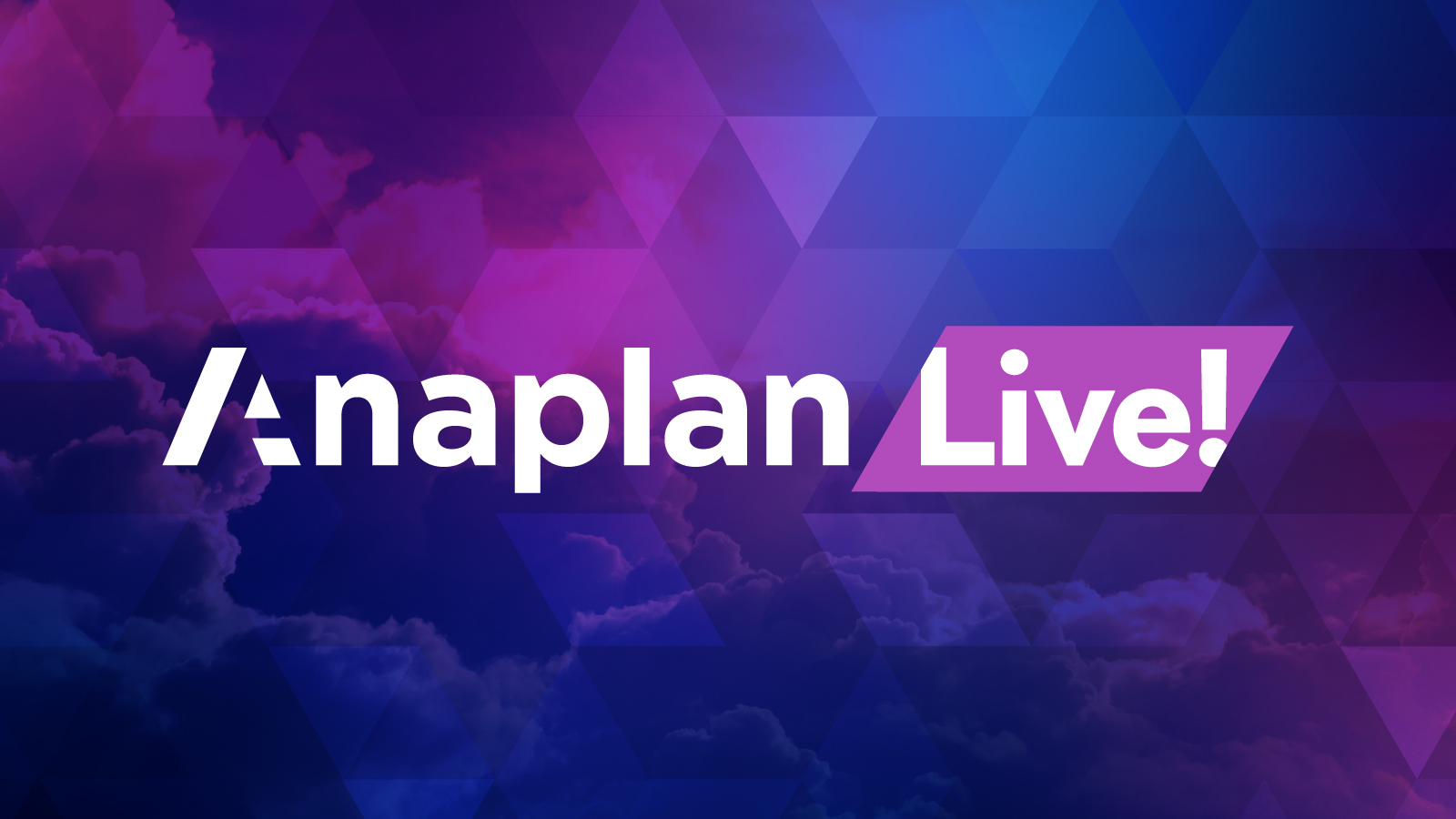 Can you believe it's been two months since we met in person at Anaplan Live!?
Over the course of two days, we previewed exciting new platform innovations and functionality –from Anaplan CloudWorks™ enhancements and native Workflow capabilities to the latest with Anaplan Polaris™ Calculation Engine and Anaplan PlanIQ™.
We also heard how transformative leaders at global brands like Nvidia, Simon Properties, Fortescue Metals, HP,, and Amgen, are leveraging the Anaplan platform to improve forecast accuracy, gain new levels of flexibility at scale, and transform data into strategic action –even in the most complex of business environments.
Whether you're a CIO or CFO, model builder, supply chain planner, or Center of Excellence leader, the insights shared during these sessions will help you unlock value and opportunity in your business.
But if you missed us in San Jose, or you missed one or two sessions during the event, don't worry —I've captured everything you need to know below. From new capabilities and best practices to a sneak peak of our roadmap, it's all here for you to read, watch, and leverage as you work to turn agility and insight into your company's competitive advantage.
"The Future of the Autonomous Enterprise: Plan, Analyze & Act Through Continuous Anaplan Innovation"
Complex disruption is happening at a faster clip than ever before, and we want to make sure your business is agile enough to move at the speed of change. With our vision for the autonomous enterprise, we'll arm you with a single platform where you can leverage vast amounts of data, in real time. Not only can you react to what is happening today, but you can also anticipate what will happen in the future. From there, you can use stronger insights to create flexible strategies and plans that will help you transform disruption and turn change into a true competitive edge.
To learn more about our vision and roadmap, watch the full session.
"A Bridge Forward: Drive Clear, Confident Decisions with Intuitive Reporting and Analytics"
Last year, we introduced the expansion of our existing set of reporting features with Anaplan Management Reporting. Enriched capabilities make it easier for model builders to create dynamic, accurate, and digestible reports, leveraging real-time data within the Anaplan platform. This year we expanded Management Reporting to include new variance reporting capabilities, giving everyday users the ability to build variance calculations directly into reports. During this Anaplan Live! session, planning architects at HP and Outreach shared how they leverage Management Reporting to speed up information-sharing and transform complex data into actionable insights for their key decision-makers.
Focusing on customer success
In addition to these informative discussions, customers from Nvidia and Amgen joined Anaplan product leaders in a panel discussion on the use of integrated workflows, collaboration features, and high-impact solutions. We also previewed new native Workflow capabilities, which help to accelerate decision-making on common tasks, such as approvals. Watch the Nvidia and Amgen session.
Fortescue Metals Group and our strategic partner, AWS, shared best practices for leveraging Anaplan's intelligent forecasting solution, PlanIQ, to create more accurate, data-driven forecasts. View the Fortescue and AWS session. And be sure to read more about the new feature importance and explainability capabilities coming to PlanIQ.
We also had a great conversation with Anaplan users at DaVita and Deloitte about the power of Anaplan's UX. We previewed new and upcoming capabilities like view/editable formula indentation, automation of tasks, and side-by-side model comparisons for easy updating. Watch the DaVita and Deloitte session.
Finally, we sat down with our customer Intuit to hear more about their use of data integrations, like CloudWorks, which we're enhancing this summer with new data orchestration features. View the Intuit session to learn more.
Driving innovation in planning technology
We were thrilled to introduce new features and functionality during Anaplan Live! 2022 and loved hearing how our customers are leveraging the Anaplan platform to simplify data analysis, model with greater granularity, forecast with confidence, and be bold in the face of market change and disruption. But the work doesn't stop there.
We're driving innovation forward every day at Anaplan, as we work to turn our vision of the autonomous enterprise into a reality. Keep an eye out for new features, exciting partnership updates, and best practices from our impressive customers!