Legal services provider LegalZoom has served a growing clientele of individuals and businesses since its founding in 2001. "We work at the intersection of life and legal," explains Edward Choi, Director of Sales Operations. Yet as LegalZoom added services and customers, that intersection became increasingly gridlocked. In particular, LegalZoom's old sales compensation software struggled to align with the company's ambitious goals. Anaplan provided a path forward.
Our sales modeling, forecasting, and planning roll right into finance's models.
Edward Choi
, Director of Sales Operations
The software that LegalZoom formerly used to pay its 250 salespeople—a standalone incentive compensation management (ICM) point solution—fell short in two areas. The first big challenge was that SPIFs and contests constituted up to 20 percent of the reps' compensation, and those payments had to be calculated manually using spreadsheets.
Second, and more fundamentally, altering the ICM solution required costly outside consultants. "That was the main pain point," says Edward Choi, Director of Sales Operations. "I felt like I was in project-management purgatory." As a result, compensation planning was not aligned with the company's sales goals.
LegalZoom's finance team already used Anaplan for financial planning and analysis (FP&A), the annual operating plan, and forecasting when Choi began looking for a better compensation tool. "Our sales modelling, forecasting, and planning roll right into finance's models," Choi recalls, so it made sense to use Anaplan for Sales—if they could make it work.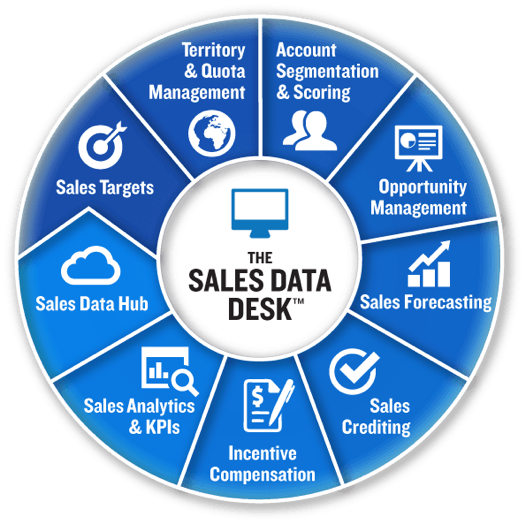 LegalZoom turned to Anaplan partner Voiant, which uses a Sales Data Desk methodology to deliver comprehensive Sales Performance Management (SPM). The two companies deployed an Anaplan for Sales solution using a "co-build" approach that let LegalZoom own the models and avoid consultants (and their fees) when they made changes in the future.
With Anaplan, LegalZoom got a comprehensive SPM solution with complete control over incentive and compensation models. SPIFs and contest payments are automatically calculated and credited, and metrics for many aspects of the sales organization are available via dashboards. Sales incentives are now aligned with the company's sales goals and can be adjusted without outside help. "With all of our sales cohorts in the same place and tied in nicely, we can pivot a lot faster," Choi says. Other benefits include:
Advanced sales analytics help to focus sales efforts
Multiple sources of sales organization data are integrated on a single platform for analysis
Sales forecasts are faster to create and more accurate
By integrating sales with finance, LegalZoom has improved sales results, set the stage for more B2B activity and international expansion, and built a solid foundation for company-wide Connected Planning.