First Global "State of Connected Planning Survey" Identifies Key Trends in Faster, Better Decision Making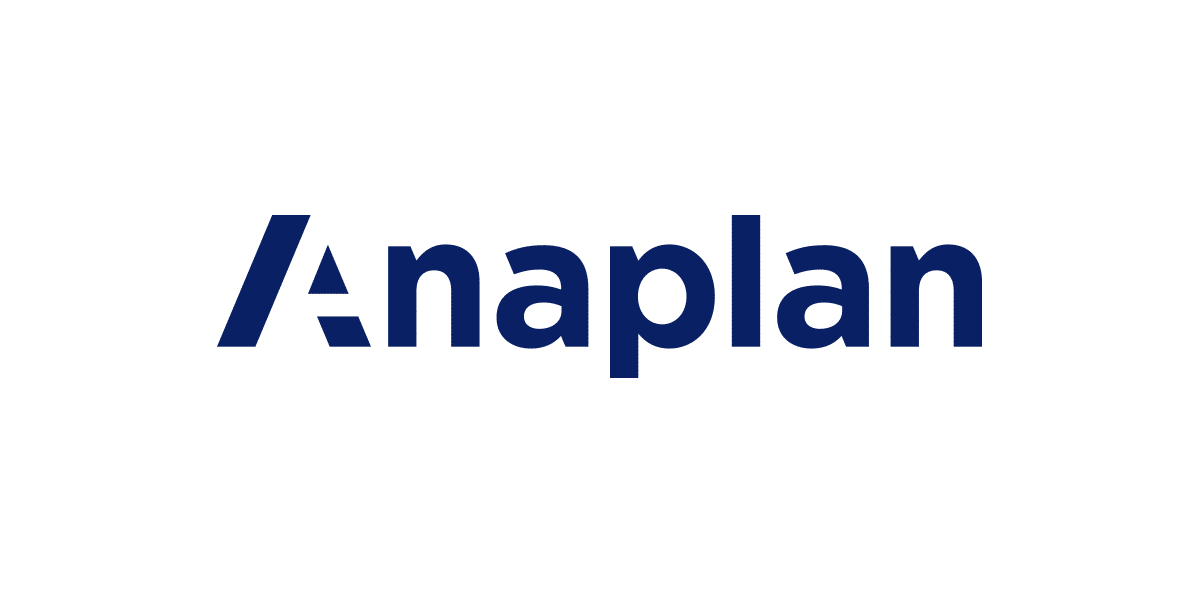 Study commissioned by Anaplan calls out frequency, technology choices, change management and advanced analytics as key factors driving Connected Planning success
SAN FRANCISCO, CA, October 16, 2018 — Anaplan, Inc. (NYSE:PLAN), a pioneer in Connected Planning, today announced the findings of the inaugural annual State of Connected Planning Survey, the first report of its kind. It reveals that aggressively growing companies plan aggressively, that enterprise-scale technology is key to good planning, that cultural alignment is an absolute must, and that there is a distinct role for advanced analytics in better business decision making.
The data also shows that Connected Planning—an approach that uses next-generation technology to connect data, people, and processes across the enterprise to combine strategic insight with business foresight—accelerates business value in today's volatile business environment:
92 percent of companies believe that better planning technology produces better business outcomes and 74 percent of companies plan more frequently than they did five years ago
97 percent of survey respondents say planning is critical to enhancing revenues, optimizing resource allocation and converting strategies into action
82 percent of aggressively growing companies incorporate market data into their plans within days or weeks
Yet, only 15 percent of companies report executing on all of their plans, and only 39 percent put three-quarters or more of their plans into action.
"Business planning is at a critical tipping point, and in the era of digital transformation, organizations need to leave behind the static and siloed approach of traditional business planning to survive in today's market," said Simon Tucker, Chief Planning Officer, Anaplan. "Data has to flow in all directions, across business units, so that everyone has a single source of truth. Organizations using a Connected Planning approach have a competitive edge by integrating—and acting on—market changes more quickly."
The survey also revealed a correlation between a company's ability to be more agile and data-driven in its planning with driving better business outcomes with 82 percent of respondents of aggressively growing companies saying that planning is critically important for enhancing revenue.
"We overhauled our planning process, which was highly siloed and disconnected with more than a dozen independent software applications to a more agile, Connected Planning approach that leverages a single, cloud-based platform," said Jeff Brobst, Vice President, Finance, Seagate Technology. "We're seeing tremendous value with Connected Planning by more effectively integrating market changes into our plans and driving collaboration across business units to help us see around corners and make better decisions. As a result, we're seeing the impacts of changes more quickly."
In addition, respondents also addressed the role of advanced analytics, machine learning and artificial intelligence in Connected Planning. Demand for emerging technologies in the planning space is strong, with 94 percent of survey respondents reporting that they believe machine learning has a role in the future of planning technology and 55 percent of IT professionals stating that capabilities like "what-if" analyses allow organizations to perform advanced analyses with confidence.
Commissioned by Anaplan and independently conducted by Dimensional Research, the survey included more than 1,000 planning professionals in 45 countries across 18 industries.
To learn more about the survey and its findings, download the report at Anaplan.com/SoCP.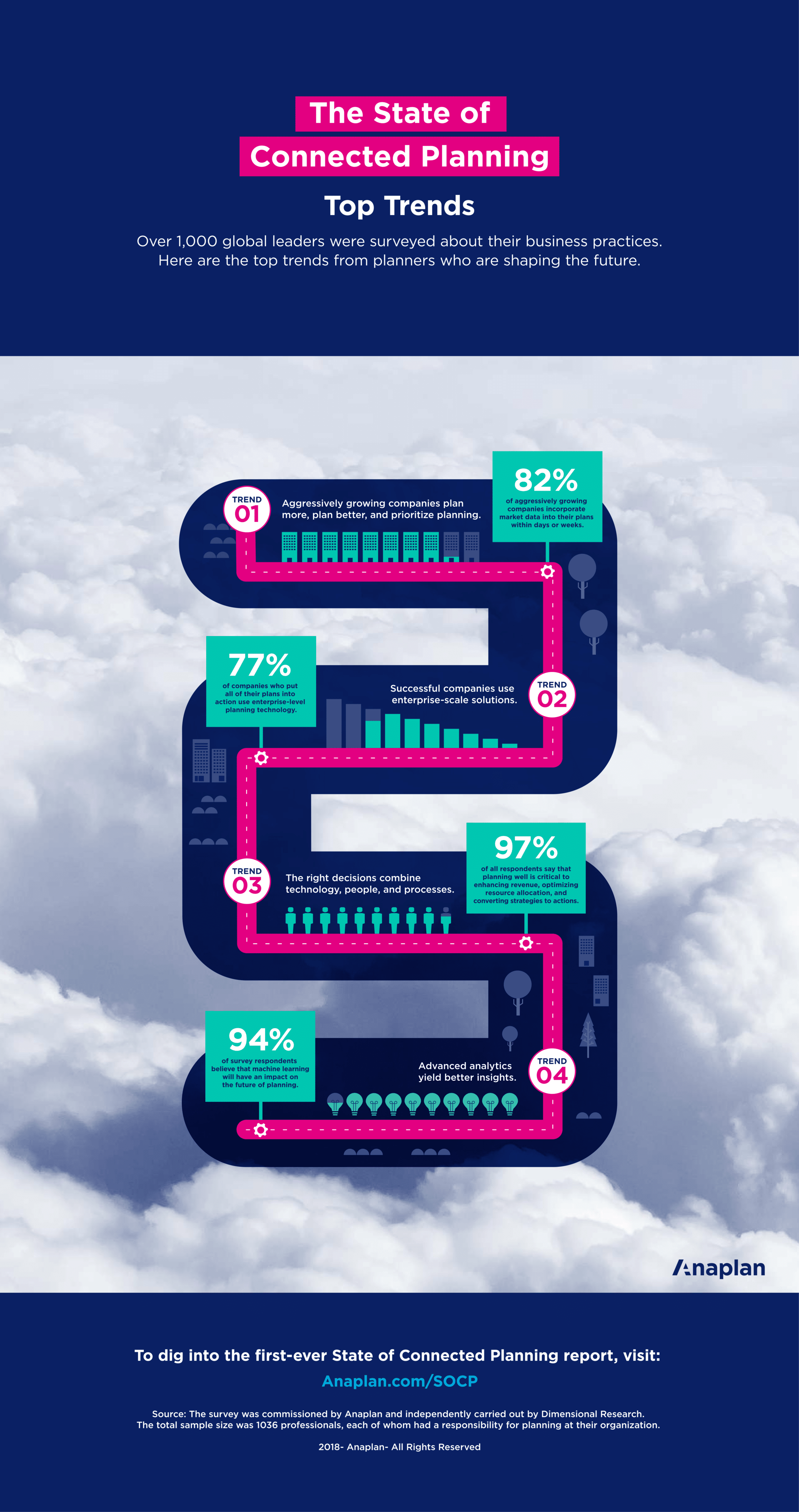 ---
About Anaplan
Anaplan is pioneering the category of Connected Planning. Our platform, powered by our proprietary Hyperblock technology, purpose-built for Connected Planning, enables dynamic, collaborative, and intelligent planning. Large global enterprises use our solution to connect people, data, and plans to enable real-time planning and decision-making in rapidly changing business environments to give our customers a competitive advantage. Based in San Francisco, we have over 20 offices globally, 175 partners, and more than 900 customers worldwide.
Media Contact:
Caitlin Tridle
Caitlin.Tridle@anaplan.com