8 keys to a successful strategic workforce planning implementation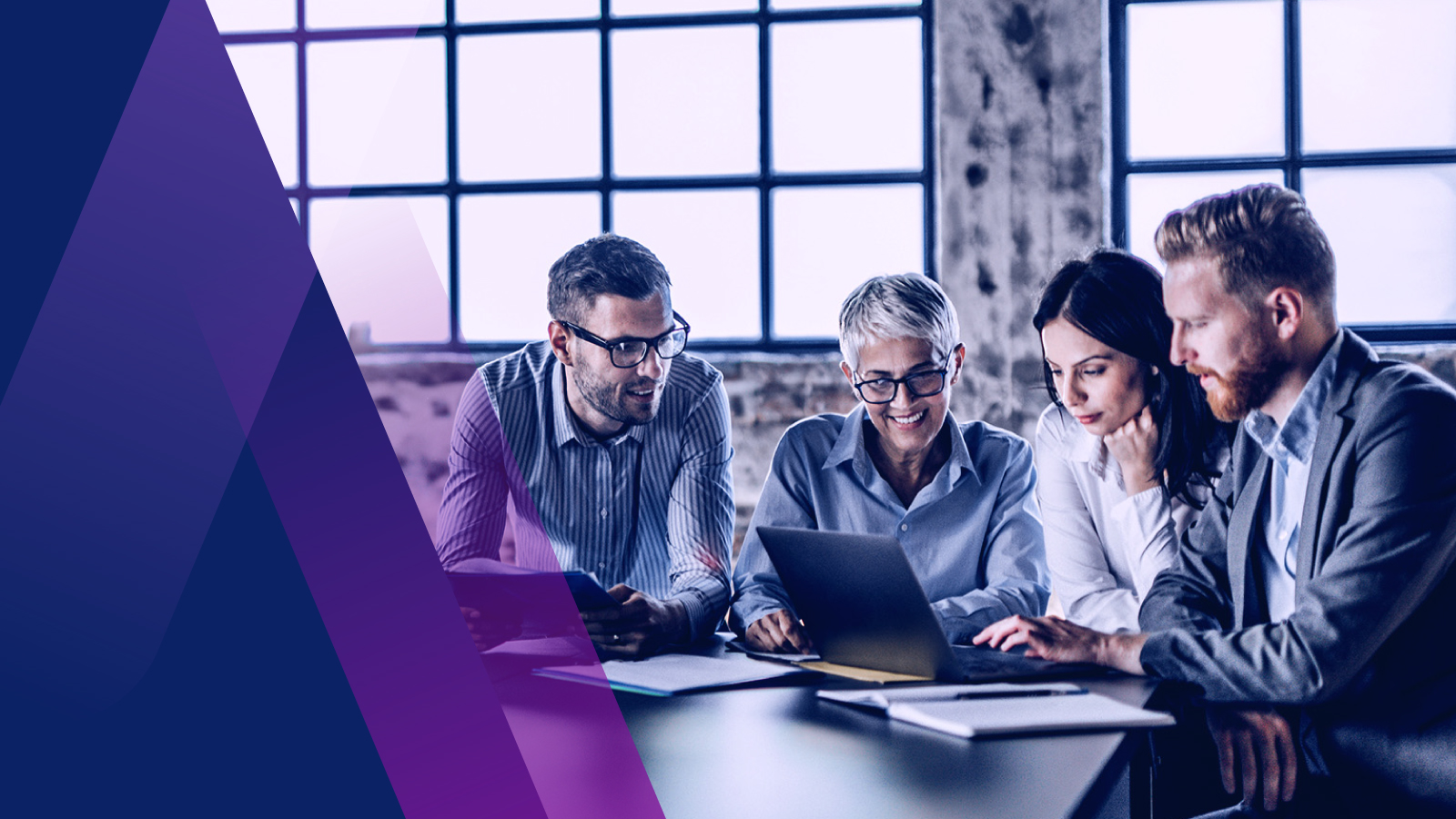 A comprehensive approach for workforce planning, featuring insights from the Human Capital Institute
We read everywhere that business is global — it's not becoming global, it is global. Organizations are deciding to continue with their remote working policies or bring employees back into offices. People are collaborating globally more than ever before. Companies are opening offices in more places all over the world and hiring in local communities more than ever before. And all while in a period of heightened competition to attract and retain top talent.
Workday and HCI research shows that employees are growing increasingly disengaged and more are demanding flexible work engagements. They surveyed nearly 400 professionals on workforce planning.
These reasons, along with the need to mitigate risk and adapt to changing business models, aren't unnoticed by HR leaders. The majority of the companies surveyed acknowledged the need for a comprehensive approach to workforce planning.
Effective implementation of a strategic workforce plan can enable leaders to "address the workforce skill and capability gaps and changing workforce demographics, and to facilitate growth plans for new markets."
— Jenna Filipkowski, Former Director of Research, HCI
Yet only 44% of companies surveyed report that they're effective at tying workforce strategy to business strategy. Additionally, 45% say that they're unprepared for the talent needs of the future.
But as one survey respondent said, we all have to start somewhere. In this blog, we'll detail the eight keys HCI recommends for implementing a successful strategic workforce plan.
Key 1: Articulate workforce planning processes that support and sync talent and business outcomes
According to the report, the strategic workforce planning process should flow throughout the organization and be repeated as necessary for greatest success. But when companies were asked how often they revised their plans, more than half admitted that they do it only once a year. And only 43% of respondents said that their process is scalable across the organization.
Clearly, these headcount planning numbers could use improvement. Improvement requires working with a living plan that's adjustable in real time and uses real-time data. That way, HR leaders can identify skill deficiencies and improve operational efficiency to ensure that business results will align with company goals.
Key 2: Segment roles to determine how each position contributes value and which roles are a priority or on the periphery
Do you have too many account executives (AEs) and not enough engineers? Or too many people in the finance department and not enough in marketing? To determine this, HR leaders need to identify the critical skills needed in the company. In particular, they'll look at skills that are most directly correlated to revenue, controls, or cost and operational efficiencies.
For example, in a robust economy, Company A wants to increase revenue and raises sales goals for its AEs. HR leaders and sales managers must then quickly determine how much support the AEs will need from a demand generation perspective. And then hire for those roles accordingly. On the other hand, if the economy contracts and the company sees a drop in demand, it's likely to course-correct by slowing or freezing hiring for non essential roles.
Key 3: Conduct a scan of the workplace environment to identify and monitor trends that affect the workforce and the organization
With employee disengagement and "quiet quitting" on the rise, companies that want to attract and retain top talent need to implement employee engagement programs to address retention risk. It's becoming increasingly important.
If your company doesn't do so already, a good place to start would be to survey your employee base to get a pulse of the organization. Additionally  (and this may be somewhat controversial), you should continue conducting performance reviews — but ensure that they're fair. One way to ensure fairness is to "rate the rater" or manager, which then allows you to normalize routinely low and high scores.
Leaders can then see whether an employee is stagnating in a role, based on data like time since the last promotion or raise. And they can see if there's a better fit or opportunity for growth in another department or another role. This data can also help with proper filtering to determine which employees are ready for a promotion.
Key 4: Inventory and evaluate the current workforce and management
This key sounds similar to the last point, as it also ties into retention planning. But there's a slight difference. By looking at data across the workforce as part of your attrition planning, leaders can identify if there is a particular department, role, or location in which attrition is happening more than others. Once identified, they can provide a solution, such as improved leadership training, to address the situation.
Key 5: Construct a detailed plan of how the organization and the workplace environment should look in the coming years
Markets are always evolving. Demographics change, new regions become stale while old ones are revived, and consumer demands shift. To stay competitive, you should consider advances in both technological and operational norms. For example, new technologies can help you stay on top of location planning, required headcount for new markets, or redistribute headcount based on your customer demand.
Having a process that facilitates conversations with your business unit leaders and their HR business partners (HRBPs) is essential for surfacing future skills needs. And having the right strategic workforce planning solution can help you with that. The first step is to determine what skill sets are needed for getting ahead of disruptors (trends- or technology-based). Assess your current market, new markets, and newly identified channels to deliver your products or services (e.g., online versus big box stores). The process should also encompass identifying trends in how your workforce of the future will deploy, as part of your long-term workforce planning. And the process should address questions, such as how the growing trend of having virtual teams will impact office space requirements.
Key 6: Identify gaps between the current state of the workforce and the desired future state of your organization
It's important to inventory and evaluate your current workforce and management. After gathering information about your workforce, you can use the data to compare. See whether your current workforce meets your company's needs in the near future, as part of your skills planning. If new skill sets or training is necessary, you can develop a timeline and understand the costs for transitioning the workforce to ensure you stay ahead of competitors.
Key 7: Build a repeatable action plan to revise pieces (or all) of your workforce planning process to better reflect organizational changes or new talent source system initiatives that require integration
Change happens. Full collaboration among people, data, and technology is key to effective workforce planning process maintenance. According to the HCI report, the strategic workforce planning process should flow throughout the organization and be repeated as necessary for greatest success. However, only 55% of respondents reported revising their strategic workforce plans on a yearly basis, while 13% said they "never" revise their plans. On top of that, 12% said they revise their plans biannually, and the remaining 12% do it quarterly.
Key 8: Monitor and report quantitative and qualitative benchmarks and milestones to stakeholders and management
According to the survey, the lack of analytic capabilities is one of the biggest barriers to using data effectively for strategic workforce planning. This barrier is driving strong demand for corporate talent management and people analytics software, to ensure agile workforce planning.
And no wonder: Less than half of survey participants reported that their workforce planning team analyzes data effectively (45%). Seventy-one percent cited utilizing predictive talent analytics as one of the top challenges. While 66% said the ability to access data spanning the entire talent lifecycle was a challenge. Additionally, 66% of respondents said tying talent data to business outcomes was difficult and 61% had trouble integrating data from other business functions. 
Addressing the keys to successful strategic workforce planning
As you can see, even though it's not a new practice, strategic workforce planning is still a challenge for many companies. However, with a solution like Anaplan for Workforce Planning in place, you can plan for and optimize your workforce as needed. Your organization can gain and maintain its competitive edge through workforce transformation.
Discover how Queensland Rail, a rail operator in Australia, better addresses their long-term strategic workforce planning using Anaplan. Read the case study from Constellation Research.
For more information on how Anaplan helps HR, finance, and business leaders tackle workforce planning, watch workforce planning demo.
Explore our demo series to learn more about Anaplan for workforce planning