Anaplan Expands Platform with New Integration Offerings, Modeling Capabilities, and Collaboration Features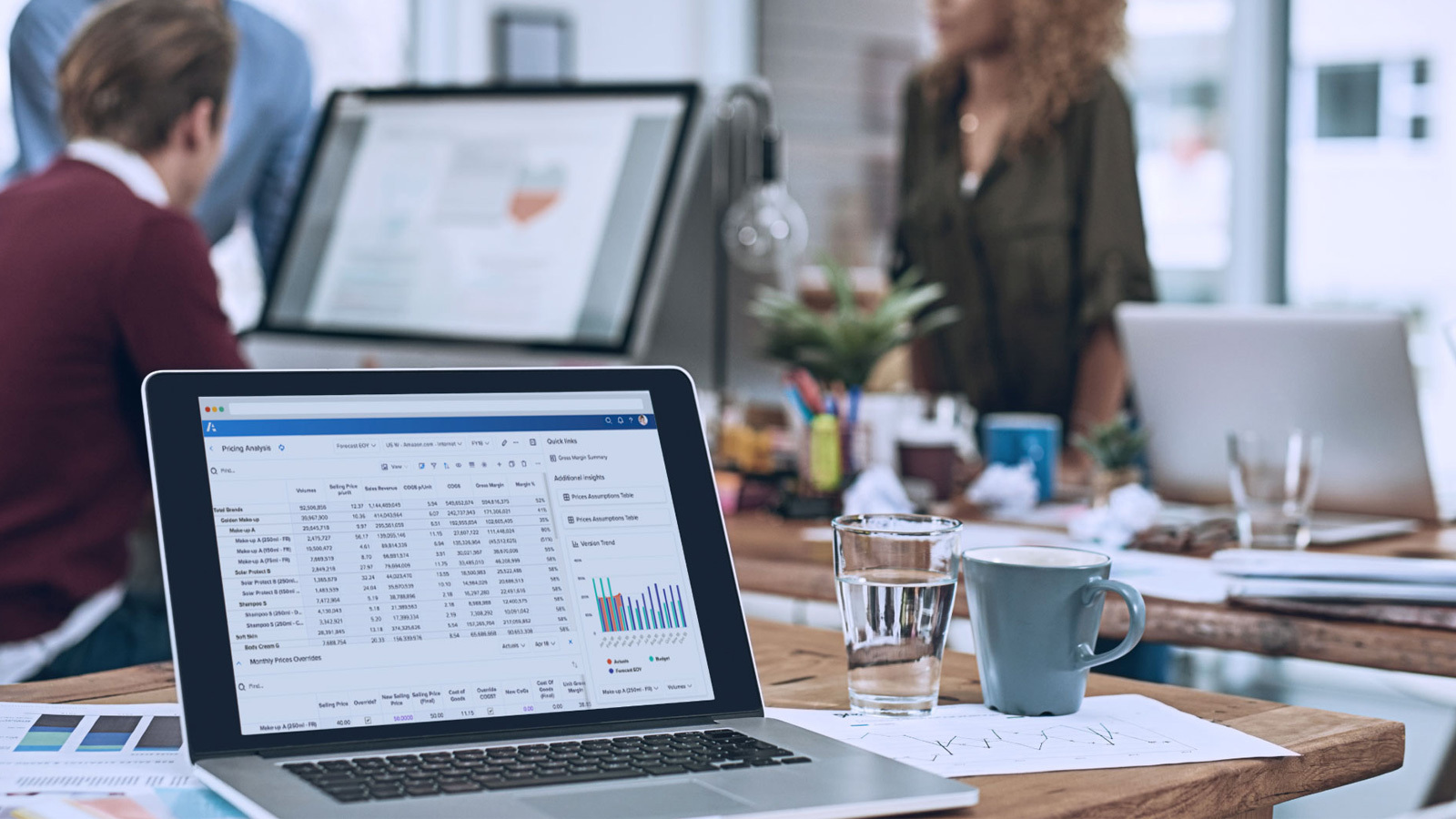 Platform Innovation Helps Global Enterprises Model Complex Problems at Scale
SAN FRANCISCO, CA, September 15, 2020 — Anaplan, Inc. (NYSE: PLAN), provider of a cloud-based platform for orchestrating business performance, showcased continued platform innovation, extending the platform's reach, scale and experience with the introduction of new integration offerings, modeling capabilities, and collaboration features during its digital Connected Planning Xperience conference, the company's premier annual customer event.
"The way businesses operate has been forever disrupted, and leaders must now address a broad set of scenarios with increased data, speed, and granularity," said Ana Pinczuk, Chief Development Officer, Anaplan. "By expanding the Anaplan platform, we are arming our customers with best-in-class integrations, computational power, intelligence, and enterprise-scale to create agile, predictive plans that deliver winning results."
Open Platform Delivers Seamless Integrations
Anaplan is extending the reach and flexibility of the Anaplan platform and making it easier to integrate external data sources and services, via a new integration framework, Anaplan CloudWorks™, a native connector, Anaplan Connector for Microsoft Power BI, and new Transactional APIs. These new offerings will help simplify advanced data integrations by easily connecting Anaplan's native capabilities with leading third-party sources and solutions to enable intelligent, agile planning.
Anaplan CloudWorks seamlessly orchestrates integrations with cloud-based data and service providers to help Anaplan customers boost efficiency, automate tasks, and drive productivity with improved data flows and advanced analysis.
Anaplan Connector for Microsoft Power BI enables customers to connect Anaplan data and models with Microsoft Power BI to align plans quickly, deliver enhanced data visualizations, and drive faster results with responsive and agile reporting.
Anaplan Transactional APIs drive simplified, agile integrations so customers can deliver on requirements faster and gain deeper insights into the data they need most.
HyperModel Enables Businesses to Further Expand Use Cases with Ease

Anaplan is extending its multi-dimensional modeling capabilities with the introduction of HyperModel™. Anaplan HyperModel enables teams to explore complex scenarios with the scale and granularity to navigate continuous change. Users can modify models over time to add more data, dimensions, scenarios, and functionality as business needs evolve. Users can create a single digital model of their business at a massive scale and seamlessly integrate large amounts of external, market-driven, and historical data to develop more accurate and resilient forecasts.
"With millions of product SKUs and large volumes of sales between segments, we needed a way to consolidate and analyze substantial data-sets in a unified, collaborative environment," said Ashi Sood, Head of SIOP, Danfoss. "We are excited at the opportunity to drive efficiencies and visibility across our business units by leveraging Anaplan's HyperModel capabilities and also look forward to instantly reflect demand, inventory, and operations data across millions of materials in a single view."
Enhanced Experiences Drive Collaboration and Productivity

Anaplan is also introducing new user experience capabilities to enable global, distributed teams to collaborate more efficiently and effectively around data, models, and plans—including sharing and notifications. Sharing enables teams to easily share boards and worksheets and add customized messages to drive seamless collaboration throughout the planning process. Notifications prompt and guide users when it's time to take action and reduce communications loops by bringing the right people into the planning process at the right place and time.
"As our sales team focuses on driving revenue in a changing environment, we want to arm them with tools that aren't just seen as an administrative burden," said Jason Augustine, Senior Director, Sales Planning, Pure Storage. "Anaplan's user experience visualizes our sales data in a way that is both insightful and intuitive. Now our sales leaders are invested in the process and use Anaplan not just as a planning tool but to manage their business."
"Amid unprecedented volatility, today's business leaders are being tested in their capacity to pivot strategically in the short-term while also setting their organization up for long-term resilience and growth," stated Chandana Gopal, Research Director for IDC Business Analytics Solutions. "Nimble, data-driven processes that enable collaboration and seamless productivity at scale will be critical to delivering consistent performance and winning outcomes."
To learn more about Anaplan's platform innovations, join Anaplan's Chief Development Officer Ana Pinczuk for her keynote Hyper Charging the Anaplan Platform today, September 15, at 9:00 am PDT during the first day of Anaplan's digital Connected Planning Xperience.
Anaplan HyperModel and new collaboration features are now available in the Anaplan platform. Anaplan CloudWorks, Anaplan Connector for Microsoft Power BI, and Anaplan Transactional APIs are currently available for early adopters, for more information, click here.
About Anaplan

Anaplan, Inc. (NYSE: PLAN) is a cloud-native enterprise SaaS company helping global enterprises orchestrate business performance. Leaders across industries rely on our platform—powered by our proprietary Hyperblock® technology—to connect teams, systems, and insights from across their organizations to continuously adapt to change, transform how they operate, and reinvent value creation. Based in San Francisco, Anaplan has over 20 offices globally, 175 partners and approximately 1,500 customers worldwide. To learn more, visit anaplan.com.