See the future of planning with Anaplan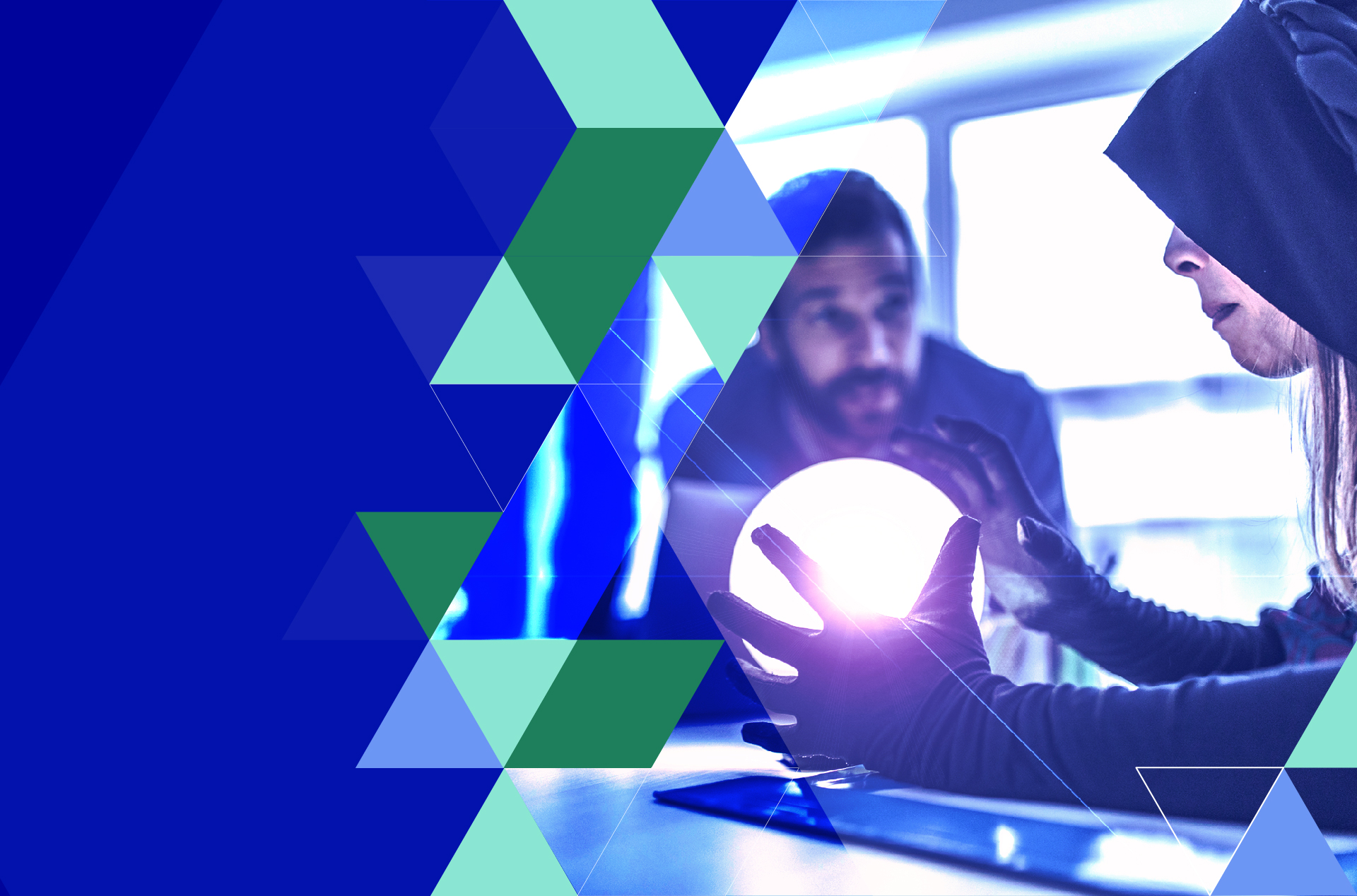 What's in the cards for Oracle Hyperion customers that switch to Anaplan for Finance? We see benefits. Lots of benefits.
Oracle announced that support for its on-prem application (version 11.1 and earlier) ends December 31, 2021. That means most of those customers need to make a choice, and they're running out of time. They're on the hunt for new options, including potentially moving to EPM Cloud, upgrading to sustain on-premise support—or kicking Oracle to the curb altogether.
Many of them have been with Oracle for years and are just beginning to discover that the marketplace has evolved dramatically from when they acquired Hyperion Planning. Now the clock is ticking, and they're on the lookout for something smarter, something that can make a difference for their business. Beyond finance operations, they're searching for new ways to grow revenue, accurately predict future demand, and anticipate unforeseen market circumstances. And they're turning to industry experts for guidance.
What do the experts say? It's time to embrace a next-generation planning and analytics platform to see, pivot, and plan across the entire enterprise.
Modern enterprises need versatile planning, forecasting, and modeling capabilities that span processes no matter where they sit in the organization—something that simply isn't possible with legacy systems. By connecting people, plans, and data across organizational functions, organizations gain visibility into what's happening, why it's happening, and where they're headed. These advanced insights let organizations run real-time reports and evaluate scenarios that drive better decisions and outcomes. By embracing a new kind of planning, organizations can gain the flexibility and collaboration needed to turn constant change into real advantage.
This new kind of planning is known by many names. Industry experts call it essential
You may hear this type of planning referred to as "connected," "extended," "DOP&A," or "xP&A." No matter what you call it, it's what today's organizations need to maximize performance. In fact, it's what industry leaders are already doing right now.
According to Gartner's 2020 Strategic Roadmap for Cloud Financial Planning and Analysis Solutions, by 2024, 70% of new financial planning and analysis projects will become extended planning and analysis (xP&A) projects, extending their scope beyond the finance domain into other areas of enterprise planning and analysis.
Cross-functional planning, continuous forecasting, and real-time intelligence aren't just nice-to-haves. They're vital to helping your organization thrive in the next normal. But when it comes to delivering these capabilities, not all financial planning systems are up to the task.
You can't see tomorrow's potential with yesterday's tools
Oracle's solution had its day. But legacy systems like Oracle Hyperion Planning still use a decades-old approach that offers customers only one, siloed perspective on planning, budgeting, and forecasting. The fact that they're discontinuing support for this on-prem system and instead promoting EPM Cloud shouldn't be surprising.
But here's something that may still surprise you if you're an Oracle customer thinking about going with EPM Cloud. You should know that it's still based on the same rigid methodology as Hyperion—in fact, it's actually fundamentally built on Essbase, developed back in 1992 to provide online analytical processing. Rock solid in its time, you bet. But by today's standards, there's a gaping hole in its offerings where solutions for planning and modeling should be.
Don't be fooled by improved user interfaces and simplified tools. Underneath it all, not much has changed, including its poor customer support experience along with the aging data architecture that will limit flexibility and scalability. They'll always require complex customization, specialist support for implementation, and ongoing management. And that makes them pricey in the long term.
Another unhappy consequence of moving to EPM Cloud: You're probably looking at a 12+ month-long rip and replace to get there. That means that even after a long, expensive migration, you're still not even going to get the insights and connected planning you need.
By choosing EPM Cloud, you're not only losing time, money, and resources, but you're also losing an opportunity to take your business to the next level—to realize your potential, boost your business resilience, and increase your competitive advantage.
It's time to give your business what it needs and deserves
Depending on a rigid legacy system like Oracle Hyperion is about as reliable as seeking insights from a fortune teller. A modern enterprise needs a modern and agile platform that delivers real-time intelligence—with connected planning, scenario modeling, and predictive forecasting across both corporate and business-unit finance functions. Anaplan for Finance offers all of the powerful capabilities of connected planning plus easy integration.
The Anaplan platform is quick to implement. In fact, you'll be up and running with Anaplan in as little as three months—with leading customer support. Unlike Oracle EPM Cloud, which continues the rigidity and limits of the on-prem solution and doesn't solve the problem of spreadsheet proliferation, Anaplan is cloud-born, truly business-owned, and supports the unique planning processes that typically wind up in spreadsheets.
Plus, Anaplan can slide right into place for robust planning and performance and co-exist with everything from your transactional systems to your purpose-built solutions—ERP, CRM, FCC, you name it. Unlike Essbase, which doesn't support cross-functional planning, Anaplan lets you perform live iterations of planning updates to the edges of your business where the knowledge sits—and you instantly see results across the organization.
And because Anaplan solutions are intuitive and flexible, there's no steep learning curve for your finance, sales, or IT teams. Everything's accessible through an easy-to-use dashboard—letting you see real-time trends, run data-based forecasts, and respond quickly.
In a nutshell, Anaplan offers all of the connected planning features an enterprise needs—plus, it works well with other systems and teams. Add Anaplan's quick implementation cycle into the equation, and it's no wonder that Oracle Hyperion customers are turning to Anaplan as their new financial planning solution.
Anaplan customers say they've quit Oracle Hyperion for good. Here's why.
They wanted enterprise-wide integrated planning—and they weren't getting it from Oracle. With Anaplan, they get strategic, financial, and operational plans linked on a single platform across functions and departments—including finance, HR, sales and marketing, and supply chain. And that's the key to simplified planning.
Anaplan customers also love the flexibility Anaplan gives them when it comes to planning. They're not boxed into limited and static cubes like they are with Oracle. Anaplan offers unparalleled dimensionality and data scalability—so they can go from granular to big-picture views.
Also, Oracle customers are switching to Anaplan because Anaplan's native cloud solution is configured to their needs. With Oracle, making changes to metadata on the fly is severely restricted. Anaplan is built for true modeling across the enterprise for unrivaled agility.
The future of planning? It's brighter with Anaplan.
In short, Oracle customers have a choice: Stick with the same legacy software and poor customer support that limits agility, or give your business a modern, cloud-based platform to transform how you see, plan, and run your business with the confidence of having world-class customer care.
Not all your business decisions have a hard deadline. This one does—and it's coming up fast. We're here to provide you with all the information and resources you need to make the right choice for your organization.
We already know what you'll discover. (No tarot cards consulted.) You're going to need a better way to navigate the future than what your Oracle system update offers. Now's the time to find out what connected planning with Anaplan for Finance can do for you. And if you're worried about business integration and adoption across your organization, don't give it a second thought. With Anaplan, all of that is seamless.
Get a free Oracle Hyperion conversion evaluation.