Fire up your revenue engine with go-to-market planning
As a tech leader, you know there's no time for missteps. With an integrated approach to go-to-market planning, you can reduce planning cycles to get the insights needed for better, faster decisions to outpace your competitors.
"Anaplan has greatly reduced the frustration and anxiety that used to come with a lot of our planning processes."

Rachel Krall, Sr Director, GTM Operations, LinkedIn
Achieve sustainable growth and profitability 
An integrated approach to go-to-market planning is the smarter way to realize efficient growth in the tech industry. Discover how you can build a successful go-to-market strategy based on tight collaboration and alignment across teams.
Grow your business faster
Who wouldn't want a scalable planning solution that can agilely adapt to meet changing needs? Autodesk adopted an integrated approach to business planning and achieved an 80% faster revenue forecast roll-up—even with a change from perpetual to subscription pricing.
Make your sales plans work for you
To make better, faster decisions, tech companies need to quickly and efficiently respond to internal and external factors. Implement flexible, in-year sales plan changes to ensure your coverage mix is optimized across territories, geographies, products, and seller capabilities. Match seller capabilities to growth opportunities for your business.
Retain and reward your top talent
Your company is only as good as its talent, but slow sales reporting, compensation delays, and payment estimate errors of 10-15% hardly inspire loyalty. Provide faster pay, attainable quotas, and enticing incentives that keep your best people right where they belong. "Anaplan delivers a significant decrease in the time to close and a significant increase in the speed to decision-making."
Will Lederer, Director of Business Technology, Okta
Why do the top technology trailblazers plan with Anaplan?
Learn from the challenges and achievements of innovative companies and RevOps leaders who are shaping the future of tech through aligned, collaborative go-to-market planning
Customer Story
LinkedIn
"Anaplan has greatly reduced the frustration and anxiety that used to come with a lot of our planning processes."
Rachel Krall
Senior Director, Go-To-Market Operations, LinkedIn
Customer Story
ServiceNow
"With Anaplan, ServiceNow achieves growth at scale through the power of automation and standardization."
Sean Dahlin
Finance Solutions Architect, ServiceNow
Customer Story
Adobe
"We recognize the value of marketing with precision, and Anaplan has provided us with the third-party insights we need to focus our go-to-market efforts on the right accounts."
Ewan Auguste
Director of Global Marketing Operations & Technology, Adobe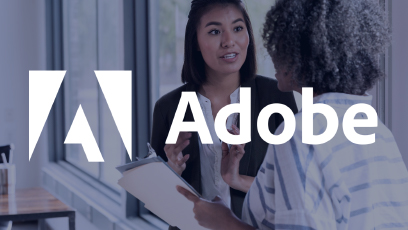 Customer Story
Customer Story
Customer Story
Territory and Quota Planning
A moment-in-time sales plan factors in what you know right now... but what about months from now when budgets have changed, expectations have grown, and talent capacity needs to be adjusted? Don't be caught with sales forecasts and plans that don't adapt to your ever-changing business. You need flexible planning to readily adapt to market changes and act confidently.
Related topics
Get the latest research, articles, and customer stories
Tired of missed sales targets, squandered opportunities, and lost revenue?
Align across revenue operations, sales and finance teams with a better approach for go-to-market planning. Fill in the form below to learn how to better plan with Anaplan.