CIO vs. CTO: Defining the difference or blurring the lines
As digital disruption makes technology one of the most important aspects of any business, some blurring of roles naturally occurs. This can cause confusion—especially when considering the senior roles tasked with providing technology for the business: that of the Chief Information Officer (CIO) versus Chief Technology Officer (CTO).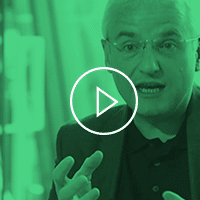 So where does the CIO's role end and the CTO's begin? Bill Wilkins, CIO of First Utility, a British gas and electricity supplier, defines it succinctly: The CIO's function is to provide the scalability and agility a business needs to operate efficiently and to make decisions about where to invest in the business. To achieve this successfully, the CIO needs to be more than just a service provider—they also need to take on the role of a proactive business partner who can identify new opportunities, present them to key stakeholders within the business, and use them as an enabler for growth.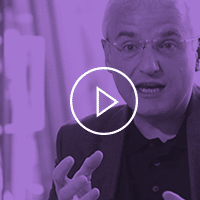 One of the key challenges when identifying these opportunities is ensuring scalability by choosing tools that will support the business after months or years of consistent growth. Wilkins' solution to this was to go with public, cloud-based providers since that left him with little to worry about when it came to scale and functionality. With the scalability question solved, he found he had a lot more time to focus on other strategic areas. Decisions like this, which ultimately enable the business, are at the heart of the CIO's role.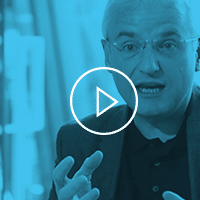 In contrast, the CTO's role is to create and innovate—whether by implementing internal tools for use by employees or developing technology that is sold to consumers. CTOs take the lead in evaluating technology and finding out which products meet certain business needs. One of the mistakes many companies make is taking an ad-hoc attitude to this kind of innovation. Wilkins, however, advises adopting a more coherent internal platform architecture, underpinned by a plan that simplifies the question of whether to build, blend, or buy a solution to meet particular business needs.
For all of this to work, the underlying operating platform needs to be agile and plugged into the needs of key business stakeholders—all of which fall under the strategic remit of the CIO. In the age of digital disruption, the success of any business is highly dependent on these two complementary roles and their ability to deliver exactly what the business needs at precisely the right moment.
What is the structure in your tech department? Is the relationship between CIO and CTO a symbiotic one or do you feel they could collaborate more effectively to benefit the business? Continue the discussion on LinkedIn.