Five key takeaways from Dreamforce 2019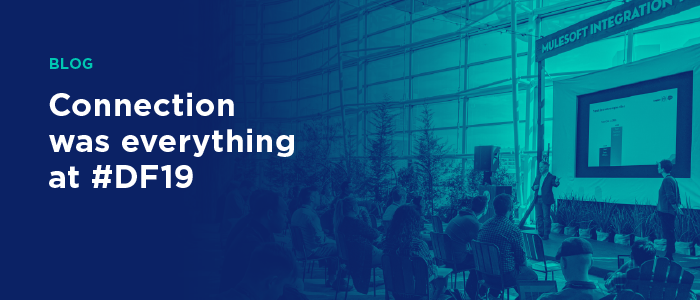 It's hard to believe that another Dreamforce has come and gone. Every year, Dreamforce brings a vibrant group of people together from all over the world for a week of learning, strategizing, and, yes, celebrating. Although 170,000+ attendees are sure to bring a wide variety of backgrounds and domain expertise, what unites them is a mission to deeply and thoroughly understand their customers.
With Anaplan's headquarters in downtown San Francisco just steps away from the action, we had a front row seat for Dreamforce, and had a chance to host some amazing activities for customers and partners. One quote from Salesforce co-CEO Marc Benioff stood out to me as emblematic of this year's event:
"As we've traveled the world, and as we've spoken to all of you, there is one word that continues to come up…and it is 'together.'"
To be sure, there were some surprises and some major announcements. But a few central themes did emerge around connecting people, data, and processes.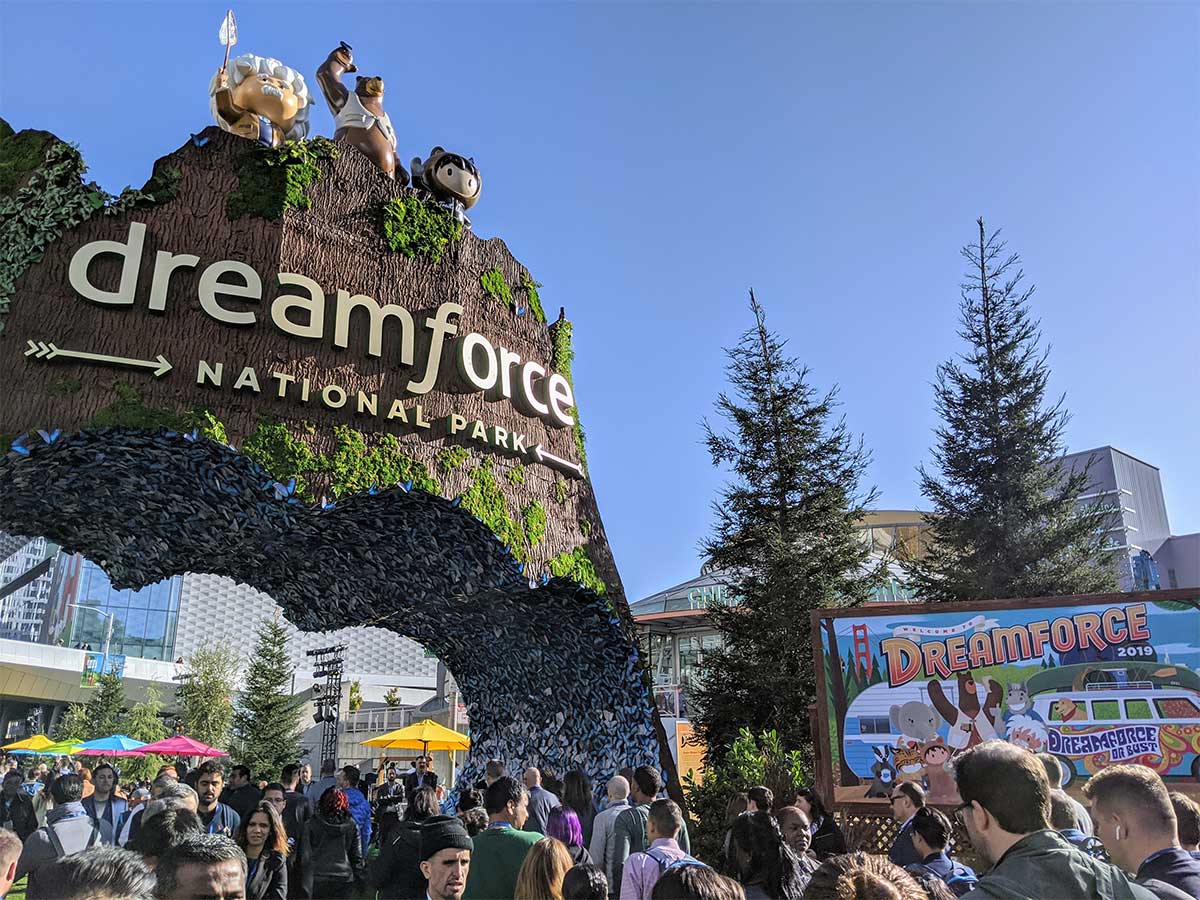 Dreamforce, 2019
1. Connection is at the core of a comprehensive view of the customer.
Integrations. APIs. Breaking down silos. For this year's Dreamforce attendees, the importance of a constant flow of data among people, teams, and business systems took center stage.
Salesforce's announcement of Customer 360 Truth and its promise of a single global ID was a major focal point. Their new Data Manager capabilities, combined with features like identity authentication and privacy governance, should provide a powerful way to connect customer data.
Additionally, MuleSoft was a major acquisition for Salesforce in 2018, but it has continued to pick up steam as integrations with legacy systems become more urgent.
Anaplan's own Dana Therrien spoke with Jill Graber, Director of Sales Enablement at Akamai, to share how Akamai used Anaplan, MuleSoft, and Salesforce technology to transform their revenue operations.
Connection was a common refrain at Dreamforce when it came to creating and maintaining a comprehensive view of the customer. As the leader in Connected Planning, we couldn't agree more.
2. Data is still critical, and the next wave of AI is here to help.
Imagine a world where data-driven insights could be put right in front of you, answering questions you didn't even think to ask. This is the world that Salesforce hopes to create for its users with Einstein and other artificial intelligence capabilities.
Taking a step in this direction, Salesforce announced Einstein Voice, making Einstein accessible by voice interface, as well as AI enhancements to Customer 360.
Partners have taken notice, and Anaplan took the opportunity to announce a new joint solution: Anaplan Intelligent Sales Forecasting.
This new integration will help sales leaders deliver more accurate forecasts with AI-driven insights and is available now on the Salesforce AppExchange.
3. Speed matters when it comes to digital experience.
"All right," you may be saying, "I get that connecting the dots with my data is important, but that usually takes time and at least one or two data scientists." Salesforce had several answers for this dilemma at Dreamforce.
The announcement of several new Einstein features promised to surface some insights quickly across the platform.
MuleSoft also announced Accelerators to help speed up data integrations in Service Cloud and B2C Commerce Cloud, enabling companies to unify service and online shopping data with other areas of the business and deliver great experiences in less time.
The need for a lightning-fast digital experience goes for internal processes as well.
Front-office functions like sales as well as back-office functions like financial planning need systems that can make updates and changes in real time to keep up with employee expectations—and the pace of change.
4. Modern teams need a single source of truth.
As Benioff stated in his opening keynote, computing has seen a progression from systems of record to systems of engagement, all building toward a single source of truth for customers.
This requires not only well-designed technology but also processes and governance policies to enable a structured and disciplined approach to data management.
For a sales team, this likely includes the robust features of a CRM. As the trend toward revenue operations continues, sales, marketing, and customer success practitioners increasingly need to connect their business execution and planning capabilities to remain on the same page.
5. Business leaders must be champions of a more inclusive workforce.
On the mainstage and in session after session, leaders of companies like Deloitte and United Airlines explored how business could be a positive force for change, specifically in creating a more diverse and inclusive economy.
In some cases, speakers addressed how software developers could use technology and design thinking to embed accessibility in the design process. On a more macroeconomic scale, Salesforce announced its new Trailhead GO mobile app, creating a path for more workers to learn technology skills faster.
Every day, Anaplanners help to create a workplace that celebrates individuals and allows them to bring their full selves to work. That process includes a Women's Interest Network, LGBTQ+ Network, Autism and Neurodiversity Network, and Accessibility effort. Inclusion is always a work in progress, and these initiatives help build a work environment that we all feel proud to participate in.
Schedule a demo with us to learn more.
See how the Anaplan platform can help evolve your go-to-market strategy by connecting the entire enterprise—even if you didn't have a chance to meet us at Dreamforce.

Request a demo