What is the difference between integrated business planning (IBP) and Extended Planning and Analysis (xP&A)?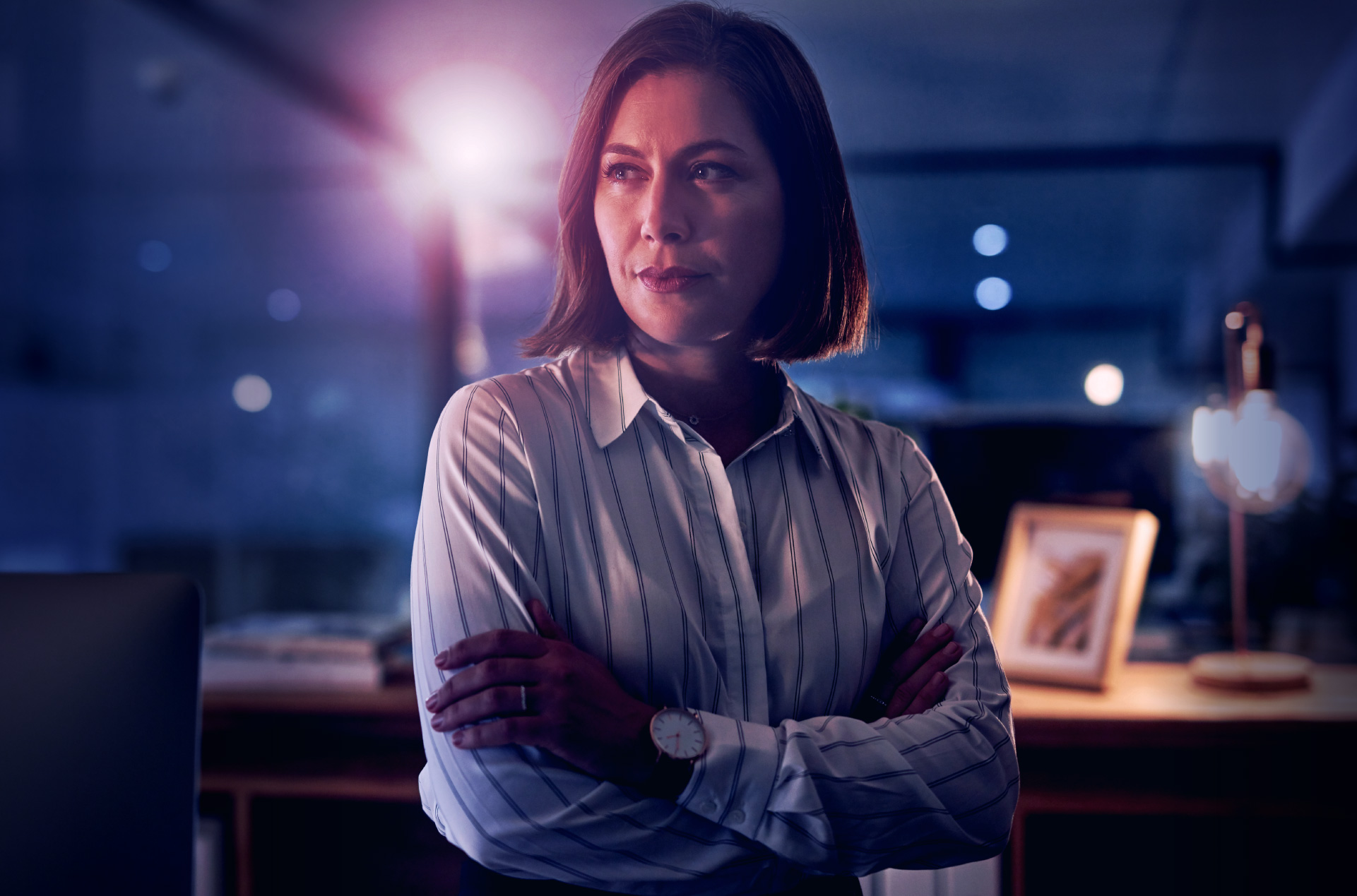 IBP and xP&A are the future of enterprise business planning, but each has unique attributes to fit various use cases.
Enterprise planning is a complex process at the mercy of several key components. Business events occurring after the plan is agreed upon can derail it all. Using performance tracking to plan, and reforecasting to get back on track, become extraordinarily difficult exercises when the budget is out of date immediately after being put in place. There is no amount of plodding through buckets of spreadsheets from across the organization able to keep up with change and churn, especially in these volatile times.
There is hope. You can put an end to the craziness. Businesses can now access tools and capabilities specifically designed to make planning easier and more effective, all aimed at streamlining and consolidating the financial and operational planning processes and driving partnership and collaboration. These tools fall into two categories: integrated business planning (IBP) and extended planning and analysis (xP&A is Gartner's term for a single platform at the center of the planning process). At Anaplan, we call it Connected Planning.
If you're struggling to drive operational excellence using a legacy system, disparate spreadsheets, and static budgets, it's time to modernize.
Before you choose your platform, you should understand the differences between IBP and xP&A to ensure you're setting your business up for success.
Integrated business planning
Integrated business planning (IBP) represents a supply chain-centric business process focused on aligning operational planning with the overall enterprise strategy. The execution of IBP processes doesn't necessarily stay on a single platform. Considering supply chain's nature, IBP solutions could even span different enterprises. IBP vendors typically focus on bringing operational planning and enterprise strategy together, creating an aligned approach focusing on supply, demand, finance, and product at large. If you want to approach planning from a product or operational focus, IBP could be a good fit.
For instance, a large retailer could use an IBP platform to adequately plan for a busy season in an uncertain climate, such as a holiday season during a global pandemic. Using intelligent business forecasting and modeling, the retailer can more accurately predict the season's demand. Then the retailer can do short-term planning with the latest data across the supply and demand chain, have plans for error mitigation, and have models in place for meeting shopper demand. Deeper visibility into the supply chain allows agile decision-making when demand outpaces supply.
In order to succeed, IBP requires executive buy-in, ensuring this new approach to planning is adhered to across the organization. This enables every stakeholder across the business to be involved in information-sharing to provide agile forecasting and thereby improve supply chain and operations success.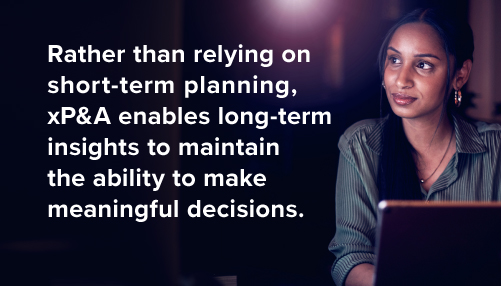 IBP also distributes responsibility across the organization. No one department solely carries the success of supply chain or finance , and instead, they work together to achieve more functional operations and decision-making. Using its focus on supply chain, IBP users can improve their customer service by providing more intelligent planning to support demand.
xP&A
Extended Planning & Analysis (xP&A), an acronym introduced by Gartner, is a more robust and finance-driven planning solution for enterprises than IBP. It evolves traditional FP&A by driving integration of operational processes along with the enterprise's financial performance. A key component of xP&A is being platform-centric, where all operational and financial planning use cases run on the same system and architecture, and using a common data model.
This allows organizations to more agilely analyze and predict the impact of business events across finance, supply chain, sales, and other functions
By using xP&A, or what Anaplan calls Connected Planning, companies can capitalize on better business agility to respond to a volatile market. Using machine learning and AI, they can create forward-looking plans without relying solely on backward-looking data. xP&A makes it easy to reduce risk and drive success through access to the right data at the right time. Like IBP, xP&A shares responsibility cross-functionally, empowering each department to provide the data used in financial and operational planning. The organization works as a connected unit working toward an executive-approved goal with insights from each business unit improving visibility into each department.
Anaplan connects every business unit into one holistic platform, allowing users to surface previously hidden insights and to quickly reforecast, referencing both internal and external factors. This reduces the possibility of mismatched supply and demand, customer frustration, and substantial financial or reputational damage from events beyond the business' control.
If the retailer planning for an uncertain holiday season uses xP&A rather than IBP, they'll capitalize on all the benefits of the IBP, plus more. They can still track supply chain and operations while also forecasting and planning for demand. Using AI and machine learning, the retailer could also factor in variables from other business units.
For example, the xP&A solution can aid the retailer's merchandising units by creating one source of truth for buyers, merchants, planners, and wholesalers. All of that is possible while also providing on-demand category performance, in-depth modeling and forecasting, and the ability to manage the entire product lifecycle from a central source of information and organization-wide specifications. The retailer can also be keyed-in to the effect of marketing spend and track the impact of those activities against supply, demand, and profitability. During a holiday season, xP&A can also provide the retailer with advanced insight into workforce planning. Using the xP&A platform as the nerve center, workforce management can make informed and agile decisions about talent, costs, attrition, and more.
Ultimately, the retailer has immediate visibility into the financial impact of those decisions across the business. They can also see the possible outcomes of varying scenarios, and ensure decision-making is performed with full analytic investigation and foresight.
Although this seems much like IBP, xP&A transcends simply allowing finance and operations to communicate and collaborate without error-prone spreadsheets. Instead, xP&A connects the entire business to finance, from workforce planning to marketing, rather than limiting the technology to primarily supply chain and operations. Allowing each department to reference one centralized tool enables agile decision-making, nimble pivots in strategy, and a holistic view of performance.
Conclusion
IBP and xP&A sound similar in nature and it is important to note IBP doesn't have to rival xP&A. In fact, IBP can work in tandem with xP&A solutions to provide specialized in-depth supply and operational planning angles to the overall strategy by combining information from each business unit directly with finance. Anaplan's Connected Planning capabilities enable both IBP and xP&A, so enterprise businesses can see cross-functional areas of success, improvement, and risk to inform decision-makers. With this knowledge, organizations are uniquely positioned in the market to be agile and responsive to the unexpected with the clear vision provided by accurate forecasting, advanced modeling, and confidence in their choices.
Read Gartner's analysis of xP&A vendors and its future.