Technology Hardware Manufacturing
Outpace the competition. Innovate at speed.
Navigate rapid change. Maximize profitability.
The technology hardware market is rapidly transforming, so how will you differentiate yourself and move faster than your competition? What would you need to optimize your supply chain, build an operational model that supports changing customer demands and prioritize financial resiliency? High performing companies are able to deliver the best technology products today while innovating for tomorrow.
Improve supply chain efficiency
With visibility across the entire manufacturing value chain, you can accelerate product time to market, optimize your margins and meet evolving customer expectations for greater productivity and performance.   
Capitalize on market change
Leverage insights to identify new opportunities for your organization to win. Align resource allocation with workforce changes, manage your profit margins and free up time for innovation activities.
Drive profitable growth
Make your data work for you. Work collaboratively within a single platform to analyze performance, forecast for multiple scenarios and facilitate strategic, informed decision-making that aligns to your financial goals.  
Connect your business for better, faster decision-making

"We have reduced the amount of work hours spent creating reports by 30 to 40 percent with Anaplan."
Manager, Business Management Department, Konica Minolta
Insights and perspectives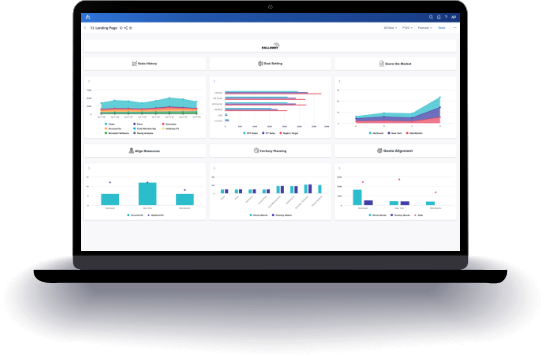 Start planning with Anaplan
Try a demo of our Connected Planning platform and unlock a future of opportunities.