Accelerating the realization of Connected Planning transformation project benefits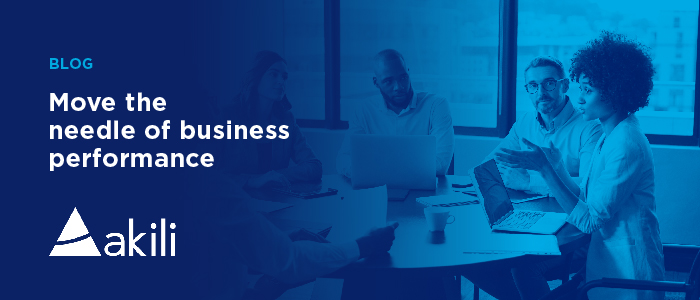 Regardless of industry or technology, companies undertake Connected Planning projects for one reason: to establish a better way of working. The objective of digital transformation projects like Connected Planning, is greater speed in data gathering and information exchange, lower cost to execute on plans, higher quality of service, happier customers, and higher margins. Ultimately, digital transformation improves the all-important bottom line.
How do you accelerate and realize the benefits that justify your project from the get-go?
A closer look
Implementing the latest hot technology alone is never the solution. Although there is a chance that you might make some incremental improvements, the full realization of benefits can only be achieved if the business processes are first optimized. Connected Planning lets you leverage the combined power of technology and in-house expertise to build off of the natural connections that already exist in your organization. Leveraging a cloud-based planning platform ensures that your strongest people will use the best available data to make better-informed decisions.
The real danger in taking a technology-first or a technology-only approach to business transformation projects is that such implementation serves to impede organizational agility. This could mean:
The project work is less fulfilling for those engaged in it.
The ultimate solutions are far less optimal than the business requires.
Organizational, informational, and technological silos are further solidified.
The expected business benefit streams are seldom achieved.
Both business leaders and frontline workers become frustrated, less confident, and less motivated to engage in future opportunities.
If you are operating with a technology-first mindset bias, you are more than likely just "paving the cow paths" rather than finding new and even more effective and efficient ways of working.
Continuous process improvement should always drive technology choices, not the other way around. Such process improvements can enable leaders to make timely, value-based decisions so they are able to respond quickly to shifts in demand and customer needs.
A process-centric approach to business planning
Your business process is king (or at least it should be). Nearly all business planning transformation efforts should begin with a process-centric approach. Taking this approach means that your business collaborates with the best minds within your company to discover improvement opportunities. This should be followed by adding a layer of how people and technology resources can be prepared and applied. These steps allow you to enable and facilitate an ideal process.
Based on optimizing the talent and processes you already have, Connected Planning is dynamic and intelligent, enabling organizations to quickly and confidently make even the most challenging decisions. A democratized planning platform and supporting process accelerates business value by placing the power of planning in the hands of every individual at every level, within the organization.
The people factor
Chief Innovation Officer Tim Creasey of Prosci frequently speaks to "the people-dependent portion of project ROI."
As organizational adoption and usage of process transformation tools like Connected Planning increase, realized benefits also increase. When adoption and usage decrease, so do the project benefits.
Prosci's research indicates that 75–100% of the benefits expected from such projects are directly proportional to the degree and rate of organizational adoption and usage.
Moving the needle
Proper attention to best-practice principles serves to maximize organizational adoption and usage, which is the key to accelerating the realization of the benefits you need and expect.
The goal of a cloud-based Connected Planning solution is to improve business performance with a balance of attention placed on the people, processes, and technology elements. This kind of solution can capture and accelerate benefits because essential information is immediately available to the people who make things happen—and to the people who can address disruption when it occurs.
It's possible to truly transform your business and enjoy consistent realization of benefits, promoting the confidence to identify and tackle additional opportunities as well as avoiding complications.
The Anaplan Way
When you undertake a Connected Planning digital transformation project, you need the easiest and most efficient route to a successful roll-out and widespread adoption. In the same way that a GPS helps you navigate to your destination, Anaplan's Connected Planning cloud-based platform implementation methodology helps ensure strong deployment and adoption of the Anaplan Way across your organization. Designed to be flexible and dynamic, the Anaplan Way allows for any twist and turns that the project may take. Grounded in the four implementation cornerstones of process, data, model, and deployment, the Anaplan Way also ensures that your team is leveraging best practices in planning, design, implementation, testing, deployment, and maintenance of the Anaplan platform.
To learn more about the Anaplan Way, check out the official guide on the Anaplan Community.