The complete introduction to incentive compensation for sales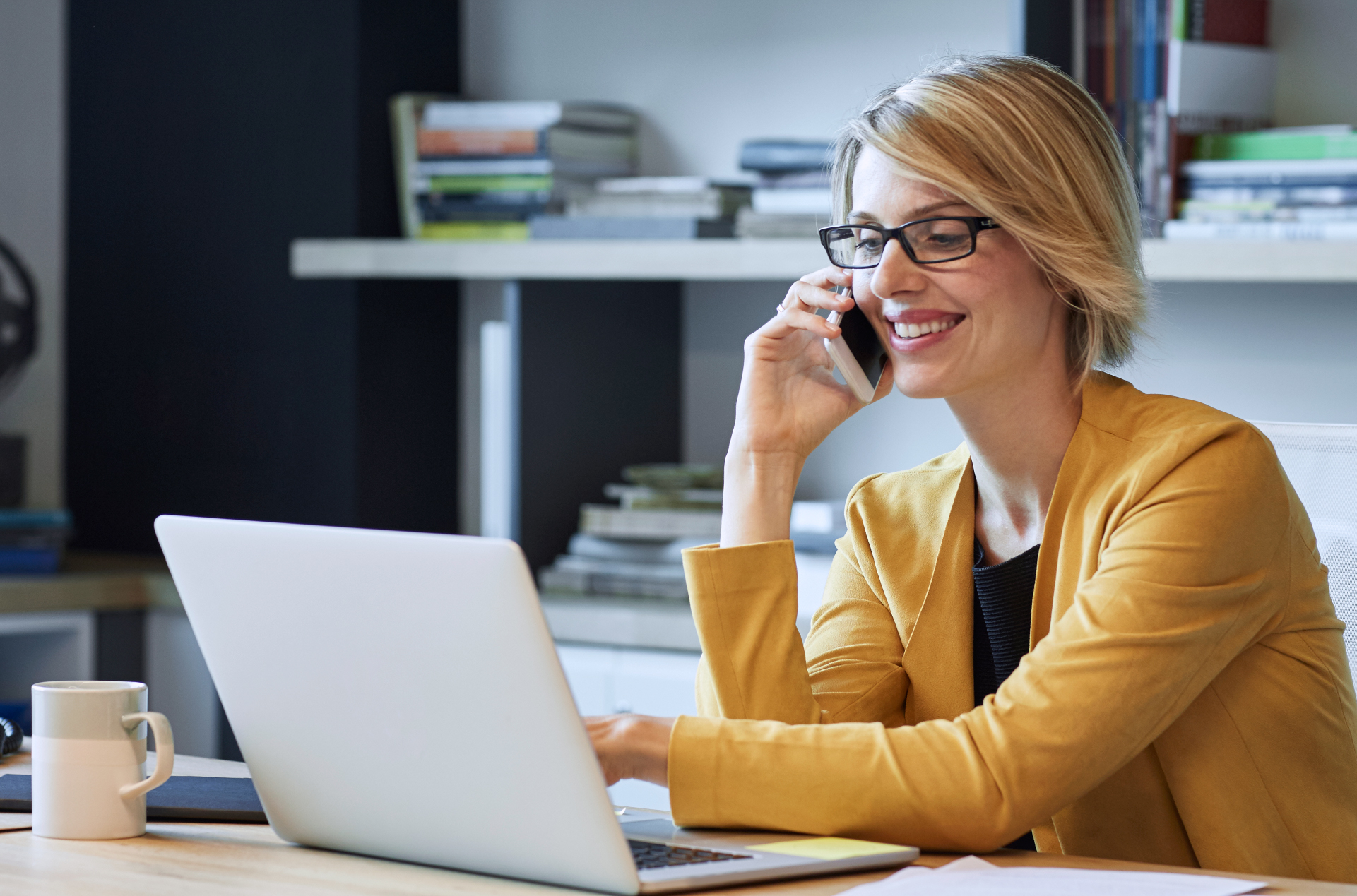 Review our step-by-step guide on how to use incentive compensation management and planning measures to enhance performance from your salesforce.
Let's face it, we all respond to incentives. Even the most motivated employees need a nudge to keep them performing at their best, and performance-based incentives can serve as that nudge. Keep reading to learn how to create, manage, optimize, and analyze incentive compensation plans that motivate the best performance from your salesforce.
What is incentive compensation?
Incentive compensation is a form of variable compensation in which a salesperson's (or other employee's) earnings are directly tied to the amount of product they sell, the success of their team, or the organization's success. Incentive compensation management is the strategic use of incentives to drive better business outcomes and more closely align sales rep behavior with the organization's goals.
Incentives can be structured in multiple ways, including straight commissions, bonuses, prizes, "spiffs," awards, and recognition. A company's incentive compensation plans must align to corporate goals, but maintaining this alignment can be difficult. 
Watch our on-demand webinar on three proven strategies to maximize your sales compensation budget.
How to design an incentive compensation plan
We suggest a structured approach that contains four phases: 
A planning session that begins two to three months before implementation 
A diagnostic review of plan performance that includes relevant stakeholders
An implementation phase that communicates all new plans, targets, and accounts to gain buy-in from salespeople 
An ongoing adjustment phase in which plans are re-evaluated and modified 
Sales teams appreciate certainty and predictability, and these guidelines make the process more reliable. In addition, successful plan designs tend to be grounded in a few fundamental principles. Before plan creators begin devising the incentive compensation plans, they should make sure the plan incorporates them: 
Organizational principles. These determine how effectively incentive plans align with corporate goals. Organizational principles also determine the plan's performance measures (often including quotas) and assess the ability to measure them for incorporation with the plan accurately. According to some experts, it's best to limit the number of performance measures to a maximum of three to maintain a clear and realistic set of expectations. Sales compensation research organizations often instruct plan administrators to never weigh any performance measure to less than about 15% of the total incentive target. This allows administrators to avoid having measures that reps view as unimportant.

Motivational principles. Not all salespeople are motivated in the same way. For instance, new hires who have not earned many new clients may be extremely motivated by commissions. At the same time, veteran performers may be more interested in a quarterly or annual bonus for exceeding their quotas. Plan designers should regularly review the levels of opportunity available to high, low, and on-target performers and reclassify employees as needed.

Behavioral principles. This includes multiple parts: the degree to which individual salespeople will deliver against the plan, the degree to which team behavior and performance will be rewarded, and the degree to which the plan is simple, transparent, and understandable. Plan designers should be attentive to these different types of behavior, especially group versus individual behavior, and calibrate their incentive plans accordingly.
Key incentive compensation software features 
To effectively manage incentive plans to drive sales behavior, solutions should include these key features:
"What-if" scenario modeling. Sales incentive compensation technology should offer scenario planning capabilities to keep the incentive plans flexible and help the business shift quickly to market changes and business needs. Mid-year adjustments to incentive plans can be extremely frustrating for sales reps. Still, the ability to spot forecast risks, model and compare different paths forward, and make justified changes to compensation plans may help sales and sales operations managers maintain stability. "What-if" modeling enables plan creators to consider the effects of potential changes before rolling them out to the sales team.
Rapid calculation. Best-of-breed technology calculates incentive payouts in seconds — a major improvement over manual record-keeping processes drawing from disparate sales systems of record. Incentive software must automate complex computations, improve the speed and accuracy of compensation calculations, and reclaim time for value-added activities. It should also ensure data reliability, keep disputes to a minimum, incorporate sales forecast and pipeline data to allow salespeople to estimate earnings in advance of closing deals, distribute quota agreement letters electronically, allow for digital resolution of disputes, and accrue commission, all while ensuring that incentives are paid on time.
Real-time insights that drive performance. When sales leaders and frontline sales reps have access to real-time performance data, plans can quickly be adjusted to meet the business goals. An incentive management platform should supply this and other business intelligence, including summary reports and historical audits. 
Managing an incentive compensation program
The following steps are necessary for keeping an incentive compensation plan healthy throughout the year:
Reporting: To ensure plans remain effective, companies must produce reports throughout the year. Great reporting offers different stakeholders varying levels of granularity and includes drill-down and -up capabilities. It is also crucial that stakeholders throughout the company work with the same data, which helps maintain alignment.
Ongoing communication: Clear and consistent communication is essential to ensure reps understand what is expected of them. Importantly, plan communication shouldn't stop after rollout, nor should it be one-directional. Good communication comes in many formats, including live presentations, FAQ documents, and online resources like training or how-to videos. Communication also means surveying salespeople after the yearly plan rollout to gather their feedback so that each successive rollout becomes smoother. 
Postmortem:  After plans have been operational for a few months and modified to incorporate feedback, it's important to convene relevant stakeholders to review what went well in the design and rollout process and what didn't. Common problems may include the absence of an effective governance model, outdated operating systems, and gaps in the end-to-end process.
Program updates:  Use the information gathered from the postmortem to reassess the elements that drive your ongoing plan design and management processes. These may include, for example, better specifying the roles of various stakeholders or more clearly outlining the governance structure for incentive plan management and design.
Ongoing plan changes:  Companies continuously refine their incentive plans, most commonly on an annual basis. They adapt to evolving company strategies, acquisitions, product launches, and shifts in the market or their customer base. Best-in-class companies convene steering committees throughout the year. They assess potential changes and apply modifications to the incentive plans at the appropriate times.
System and tool upgrades:  A vital component to achieving compensation management success is ensuring that incentive compensation management software supports plan design, adaptability, and execution. Solutions must be able to handle the following data-intensive processes: 
Revenue segments: Incentive payouts are often a company's most significant expenditure, which is why it's crucial to forecast them correctly.

Sizing and deployment: Ensuring proper headcount in all regions involves a significant amount of data processing.

Productivity quotas and metrics: CRM systems can rarely model the ebbs and flows of revenue over time or create accurate revenue forecasts.

Performance management and rewards: This should include but isn't limited to incentive compensation, accruals, crediting, and a range of incentivizing strategies. 
Methods for optimizing an incentive compensation plan
If an organization's incentive compensation plans are not driving ideal behaviors, three strategies can often help:
Review incentive plans to ensure they are tied to corporate goals. Many organizations develop incentives on a one-off basis to address individual problems. A better approach is to begin by clarifying larger business objectives, then developing plans that motivate those behaviors across the sales force.
Pay for improvement. Plans that pay salespeople and managers purely for hitting their numbers miss out on the opportunity to pay them for improving. Paying them for other improvements — helping new reps contribute sooner, minimizing no-decisions, decreasing rep turnover, and so on — encourages them to focus on these behaviors, making the sales team more effective. 
Upgrade your software to expand the capabilities of your compensation plan. Today's technology provides many more options for compensation management, allowing companies to develop more robust compensation programs. For example, plans can be developed to motivate different behaviors in different regions, different products, or different levels of sales performance. Furthermore, the metrics upon which salespeople are measured can become much more complex, and more sophisticated calculations can be performed. This means that compensation plans can continuously evolve without worry about technological limitations.
Connecting compensation plans across the business
The best compensation plan in the world doesn't matter if it's misaligned with the rest of your sales plan. Without effective market sizing, account segmentation, and territory planning, your sales reps may receive a poor patch and be unable to achieve their on-target-earnings (OTE). If your forecasting, target, and quota setting aren't accurate, your sales reps may receive an unachievable quota, never achieve their full earnings or attrition. 
If your sales plans are delivered weeks or months after sales kickoff, your reps may lack motivation and time to hit their number. Worse, your compensation team who wasn't responsible for territory and quota planning may receive the brunt of these inquiries. If you fail to make changes to your sales and compensation plans after finance closes its books at the end of the year, your plans may be misaligned with corporate and financial targets. Ensuring every stakeholder that touches sales planning is working in lockstep is critical to delivering effective plans on time. 
In many companies, managing the compensation plan is an exercise in fighting fires: so many issues arise that simply keeping up with resolving them is challenging. The best compensation managers anticipate and plan for these problems from the outset. They split their time between administering current plans and modeling future scenarios using data from other divisions in the company — finance, supply chain, HR, and marketing. Doing so helps them prepare plans for inevitable changes.
A few of these changes could include headcount changes, a new industry focus, a revised product roadmap, or revisions to the marketing strategy. All of these may necessitate changes to compensation plans. But if one waits until after these events occur to start figuring out how to adapt plans, reps will be left confused, and the organization will suffer sales cycle delays. In an ideal state, comp plans are an adaptable, living, breathing entity. Achieving this state requires active "what-if" scenario planning constructed from and connected to cross-organizational real-time information.
To optimize individual salespeople's earnings and advance a company's sales goals, incentive compensation plans must be developed using cross-functional data. They must be managed to assess the impact of potential changes on the rest of the business. A connected compensation solution is invaluable for both activities. By ensuring all stakeholders have access to the same real-time data, a connected compensation connected compensation platform allows incentive compensation plans to remain responsive to changes as they occur.
Similarly, advanced scenario planning allows plan creators and plan managers to view all the effects of potential changes to the incentive plans before those changes are rolled out to the sales team. This allows plan creators and managers to optimize those plans and try out new, innovative ideas. 
Download our eBook for tips to keep sellers motivated amid constant market disruption