We're delighted to introduce the latest release of Anaplan!
With our beautiful new tiles interface, we've made it easier for you to get to where you want to be in Anaplan. Need to get the job done quickly? No problem. Want more powerful models? You got it.
Explore the topics below to get a jump on the new features being introduced including a cleaner look-and-feel, improved navigation, new charting capabilities, enhanced Excel integration, and faster model interaction.
https://youtu.be/X0lBu6YFFdg
Tiles Interface
View all your models in a beautiful tiles interface. Use search and favorite functionality to rapidly find and open models.
Custom Background
View all your models in a beautiful tiles interface. Use search and favorite functionality to rapidly find and open models.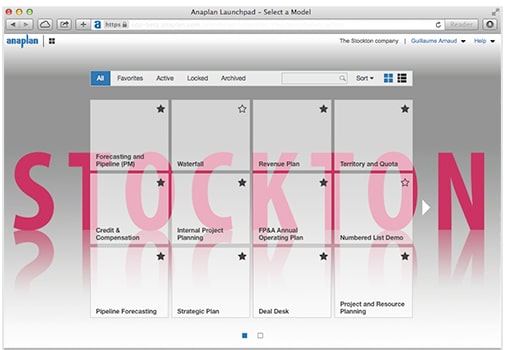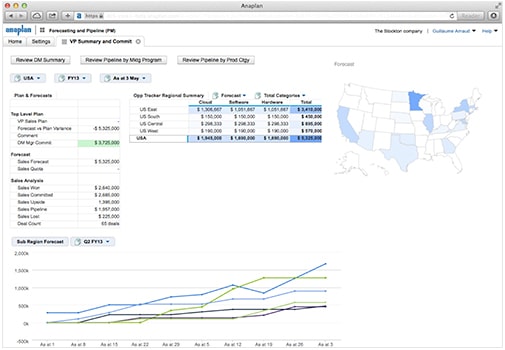 Landing Dashboard
Immediately land on a dashboard relevant to your role after selecting a model. Take action on your plan right away.
Role-based Navigation
Anaplan dashboards are unique in that you can create any combination of highly interactive views for planning, data-entry forms, reporting or executive dashboarding. We have added a set of new features to make your Anaplan dashboards even more interactive and impactful.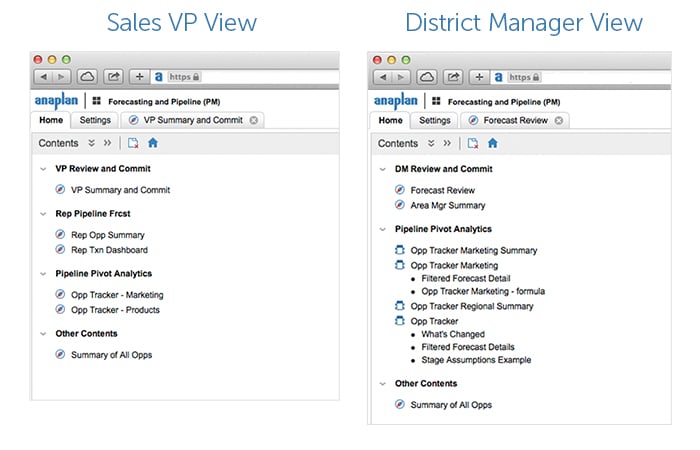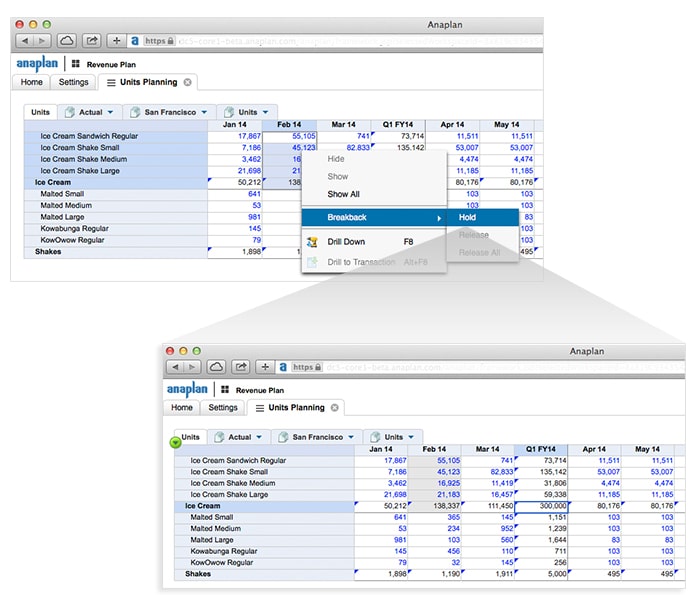 New Break Back Option – "Hold"
With break back, users can set a target for a rollup, and the variables that make up that rollup are changed according to the rules specified. Update a total while "holding" one or more of the variables. Update a variable while "holding" a total.
Drill to Transaction
We made our interactive filtering more effective by allowing you to easily maintain multiple values for a filter in dashboards and module. For model builders, this can also simplify the design of your models and dashboards.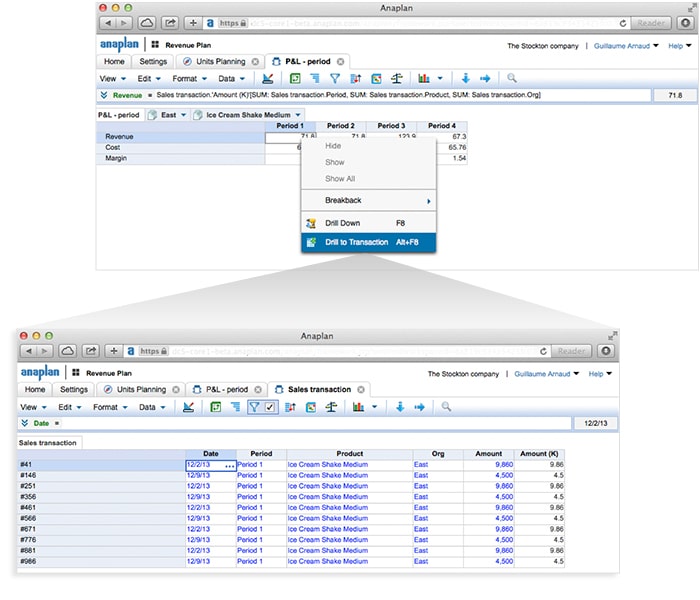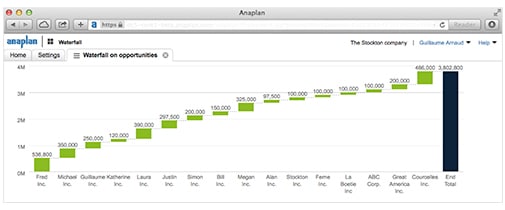 Waterfall Charts
When designing a new dashboard or using a pre-defined dashboard that is highly interactive, you can now dynamically zoom in on the data you need. The new feature allows you to show or hide nested dimensions values in the detail grid of a dashboard with synchronized master-detail panes.
Intelligent Mapping Enhancements
Intelligent mapping lets business users create and manage critical connections between plans, people, places, products, promotions and more.
With the new functionality called Copy Branch and Delete Branch, you can, for example, set up a pilot promotion in one organizational unit and then copy the promotion, its products, and all associated data to other organizational units.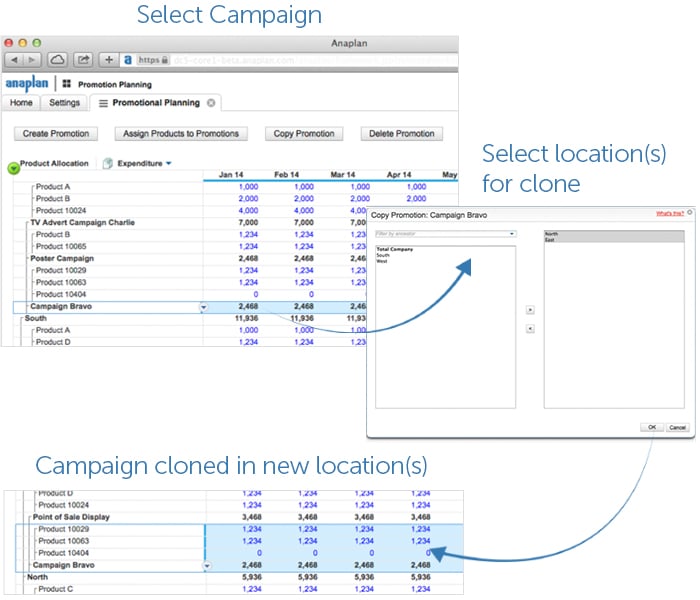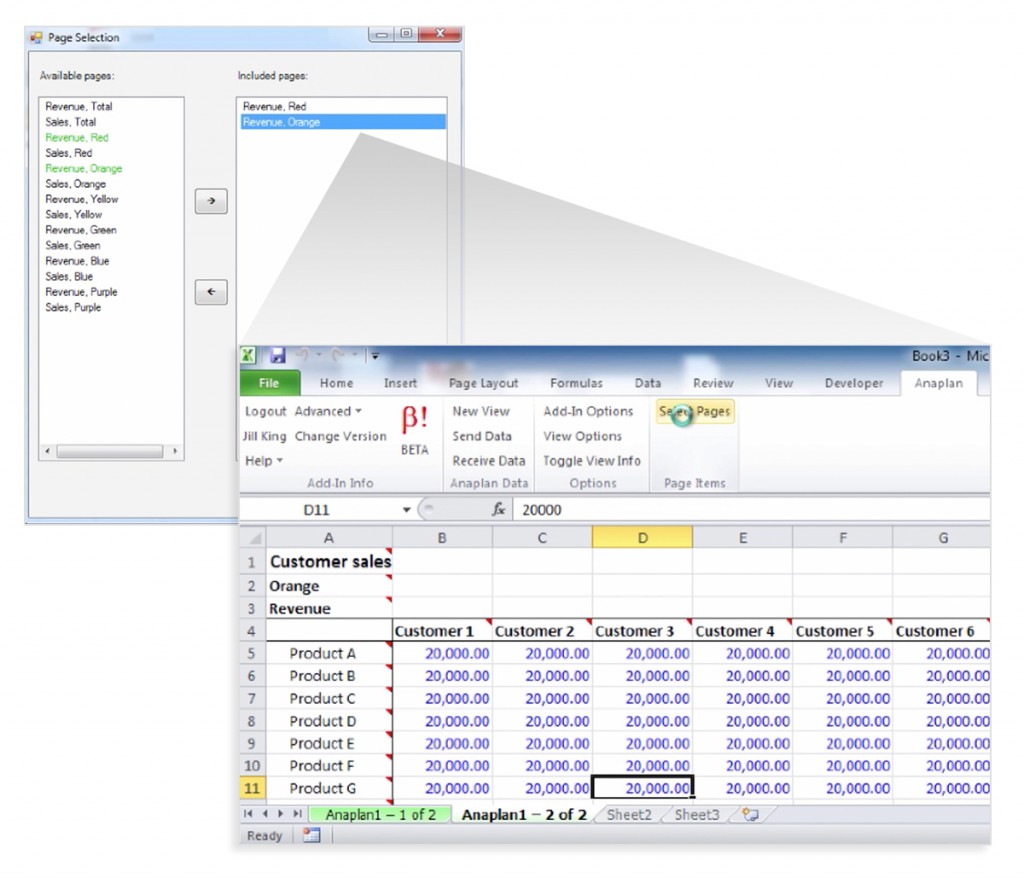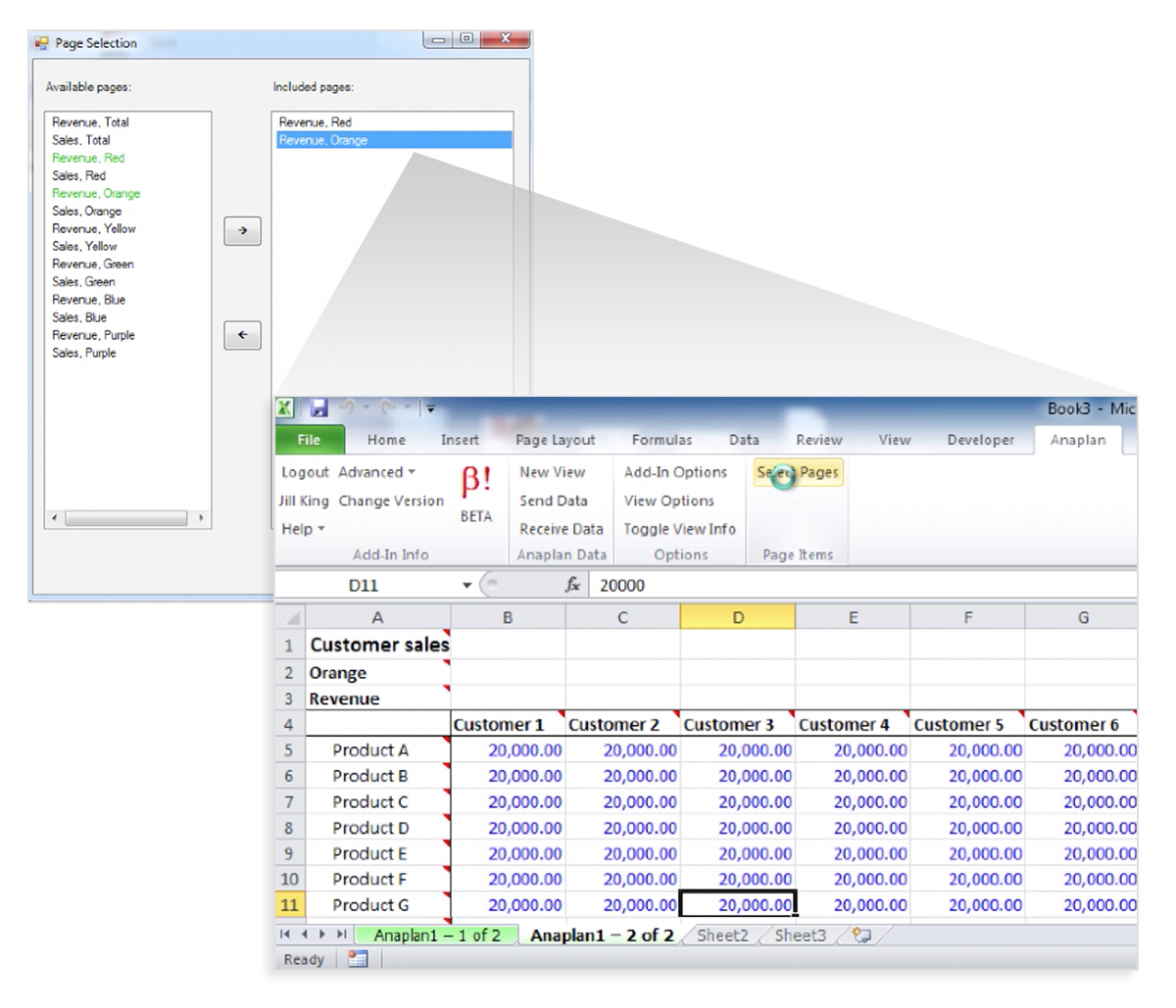 Excel Add-in
Anaplan's Excel Add-in is a two way connection between your Excel reports and Anaplan. You can add additional report formatting and formulas in Excel while maintaining a live and dynamic connection with your Anaplan models.
Pick your model and select the pages you want to work on. Use our new read only option to accelerate data refresh as changes happen in the model.
We've also made it easier to install the add-in so that you can get up and running in minutes.
Get your reports ready in Excel with just a few clicks.
Floating Formula Editor
Improve your formula finesse with the new floating formula editor. It enables you to switch between modules or settings when in formula edit mode. Now you can toggle in and out of Blueprint mode while editing and see which module is being edited and get there quickly.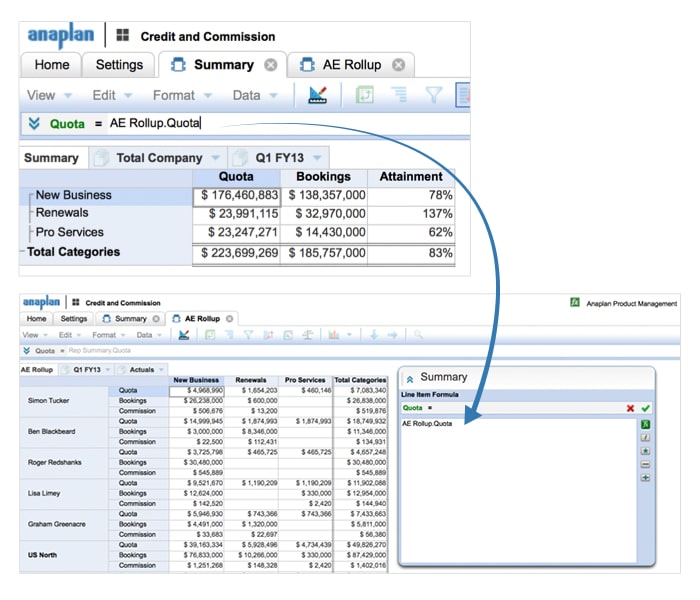 A global community of customers